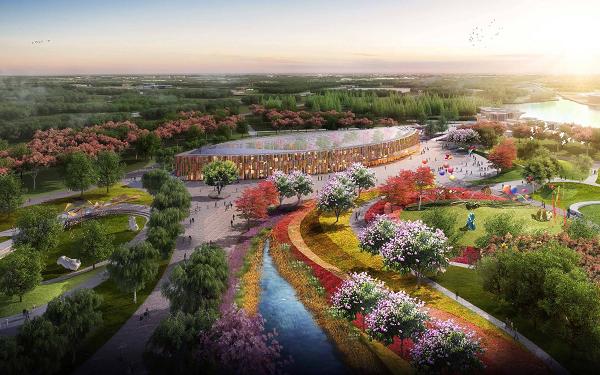 The 10th China Flower Expo will officially open in Chongming in May,with trial operation beginning from April 10. During the Expo, special bus routes will be available for visitors to reach the Expo.

There will be 7 special bus routes, among which 4 stations will be established in Pudong New Area, namely Longyang Road, Wuzhou Avenue, Jinzuan Road, and Gaoqiao Long-distance Passenger Transport Station. In Puxi, there will be Gonghexin Road,Wenshui Road Hub and Hutai Road Station. In addition, two water-land combined transportation lines will be set up, namely Fujin Road Hub-Shidongkou Wharf-Xinhe Wharf-Huabo Garden, and Aquatic Road Hub-Wusong Wharf-Xinhe Wharf-Huabo Garden. In addition, citizens and tourists can also arrive at the Flower Expo Park through several customized passenger transport lines at the main passenger flow distribution points in the city, or transfer to other vehicles to the Flower Expo Park after entering the island via the Shen-Chong special line.
As for self-driving, 8 tourist parking lots will be set up during the Expo. In order to reduce traffic jams and ease traffic pressure, independentvehicles must make an appointment in advance to enter the Flower Expo traffic control area and park on site. Reservation is required to register the vehicle. Independently driventourists can also make reservations for 2 peripheral connection parking lots along the north coast road, and use the shuttle bus to reach the park to view the exhibition. It is recommended that visitors pay attention to the WeChat official account of the '10th China Flower Expo' when they make an appointment to enter the garden.