"What coffee would you like?" asked a uniformed teenager on the Skills Experience Day for Autistic Teens. Though with autism spectrum disorder, Xiaoxu is deemed as a genius who can memorize things very clearly. He therefore learned coffee making very quickly.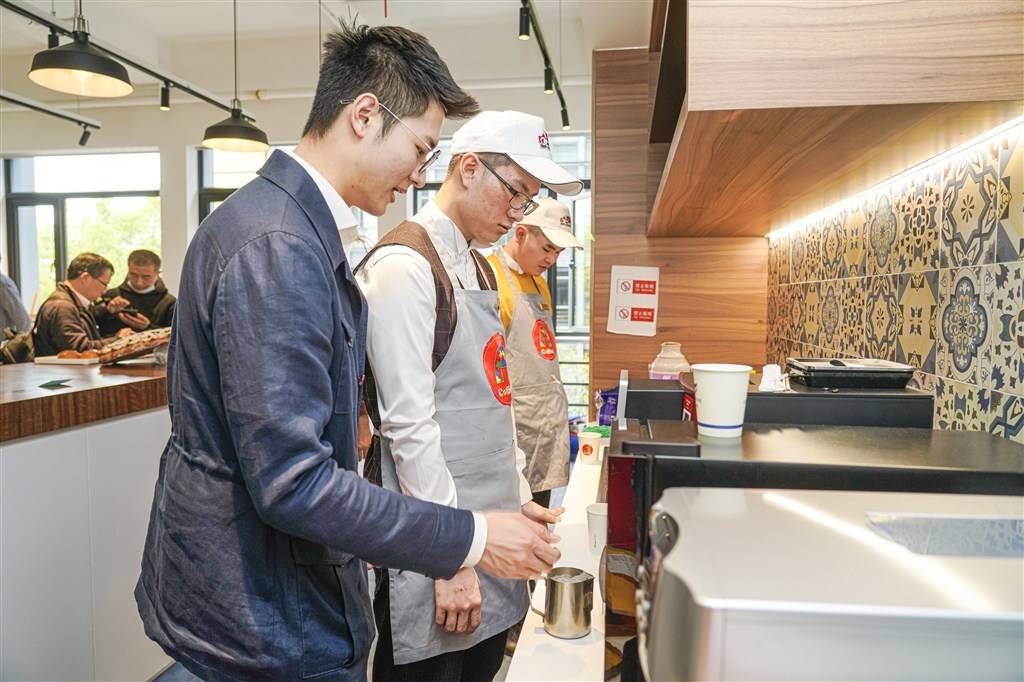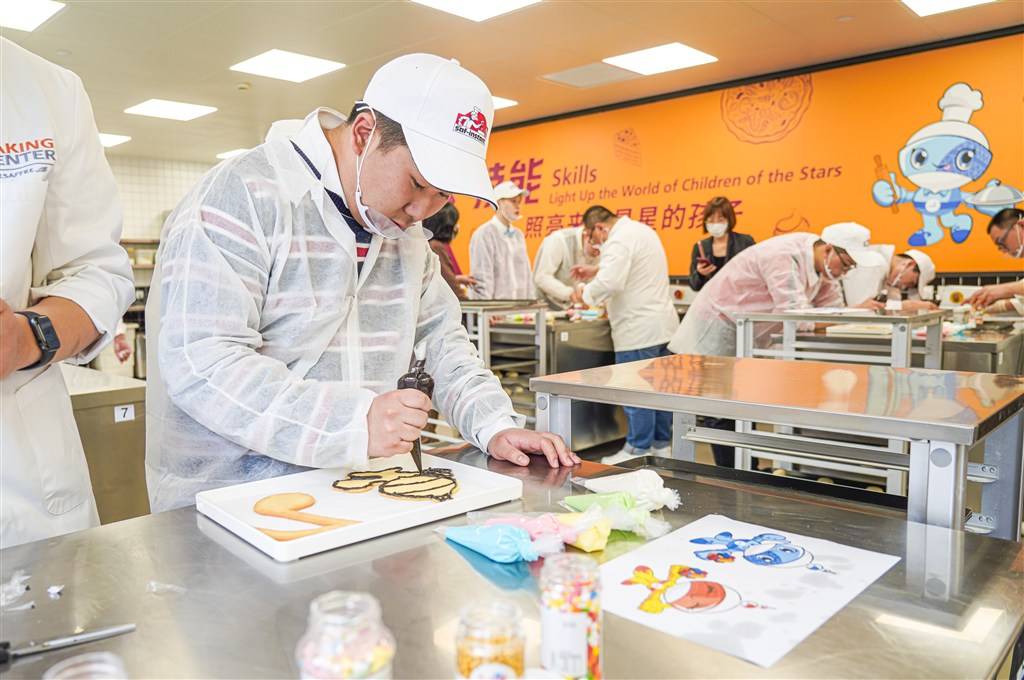 The Experience Day was organized by the WorldSkills Shanghai 2021 Executive Bureau, to welcome World Autism Awareness Day which falls on April 2 each year. Participants in the WorldSkills program were invited to give lessons on floristry, bakery, and coffee making to autistic teenagers.
The autistic teenagers, including Xiaoxu, are from "A Coffee", a social practice base founded by maestro Cao Peng and his daughter in Shanghai for autistic children and teenagers. At A Coffee, autistic teens become coffee makers and provide services for different customers. While talking with different people, they learn to become more open and brave. "At first, they were afraid in front of strangers. Then they were willing to speak but uttered improper words. Now they are able to say hello to you voluntarily," Cao Xiaoxia, daughter of Cao Peng, said with delight.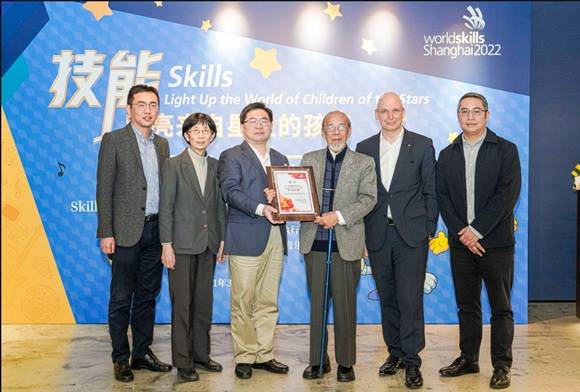 As the co-founder of the NGO Shanghai Caopeng Music Center, Cao Peng and Cao Xiaoxia have been committed to helping autistic kids since 13 years ago. With their devotion and the efforts of hundreds of volunteers, those kids opened their hearts and minds through the experience of learning and playing musical instruments. At the same time, the father-daughter duo contacted a training school to prepare the children with vocational skills. As Cao Xiaoxia said, "If they had no skills and knowledge, how would they live by themselves when they grow up?"
On the Skills Experience Day for Autistic Teens, the Shanghai Caopeng Music Center was conferred with a certificate by the WorldSkills Shanghai 2021 Executive Bureau, for its contribution to helping autistic teenagers integrate into society through skills training.