Ahead of the World Autism Awareness Day which falls on April 2, a launch ceremony for a public welfare program that aims to equip autistic adults with pastry making skills was held in the Shanghai Jade Buddha Temple.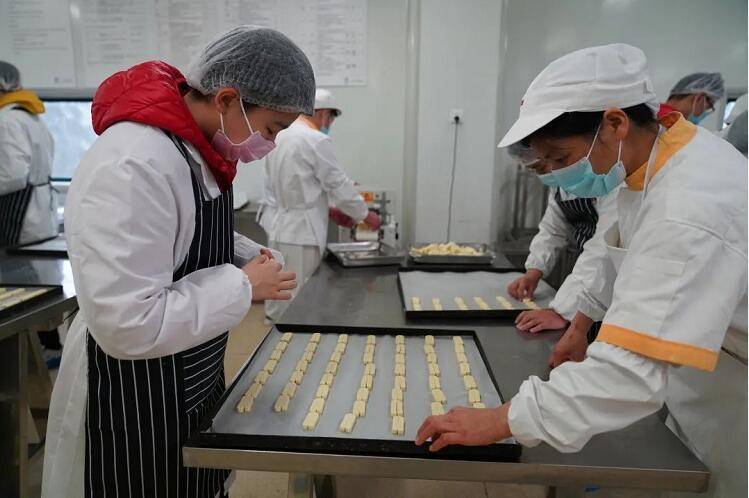 By providing training for the vulnerable group so as to enable these adults to enter the workplace, the temple's food company will become an employment practice base.
Starting from October last year, some autistic teenagers have been learning the skill from the temple. Huang Rui is one of the students and her mother is quite satisfied with her achievements from the training. "I am very pleased. I think, the most important thing for her is to feel a better life and experience a new world," said the mother.
Jue Xing, abbot of the Jade Buddha Temple, said that autistic adults have the psychological needs of realizing self-value and earning their salt. China's 14th "Five-year Plan" requests increasing public welfare jobs to help the disabled and zero-employment families. Aiding autistic people to master a job skill is therefore part of this effort. Jue hopes that more such teenagers and adults can master a skill via this training program.
In recent years, the autism prevalence in China has kept rising, with the number of diagnosed people already being more than 10 million. Hopefully, via charitable programs like this, adult patients can enter the workforce.