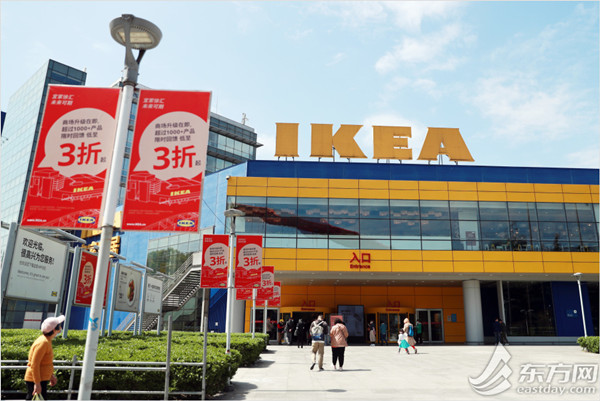 IKEA Shanghai Xuhui Store will be closed for upgrading from April 13 this year and is expected to return by mid-August. Recently, the IKEA Shanghai Xuhui Store has been holding a clearance sale, and some furniture samples have even been offered at a bargain price of 50% to 70% off, attracting many bargain hunters.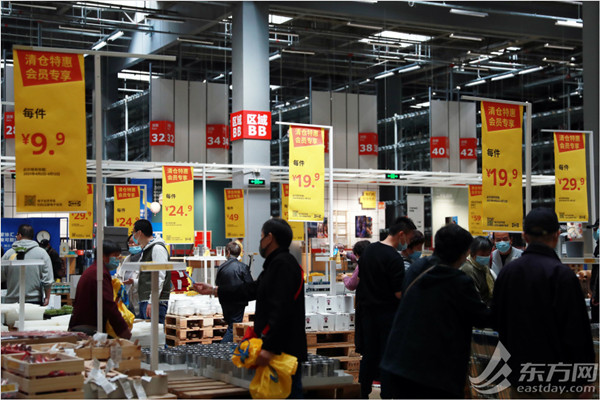 Clearance specials and price tags as low as 9.9RMB stimulate customers' desire to buy. In 1998, IKEA opened its first flagship store in Shanghai, China, and since then, Shanghai citizens have embraced the simple Scandinavian style.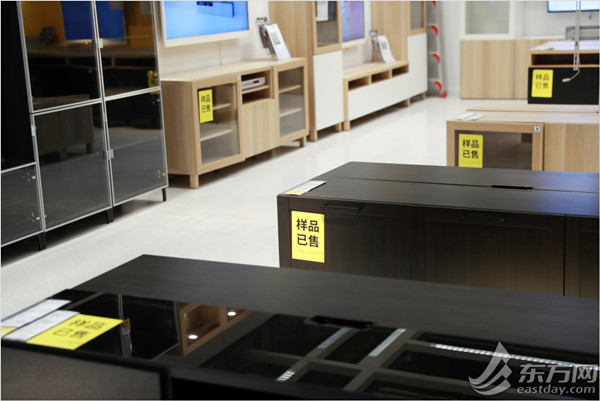 A reporter from Eastday.com shopped around and found that more than half of the samples were labeled sold out.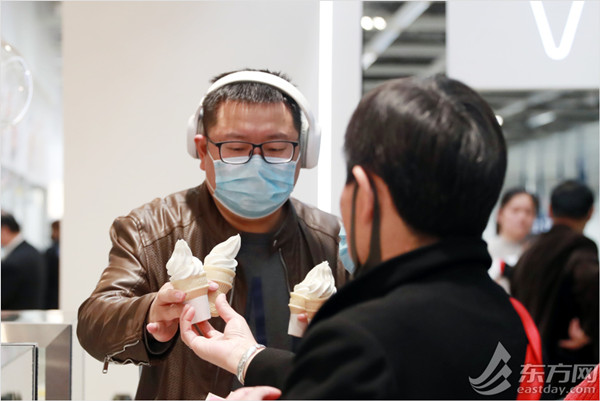 IKEA 's cheap and tasty ice creams are still popular among customers.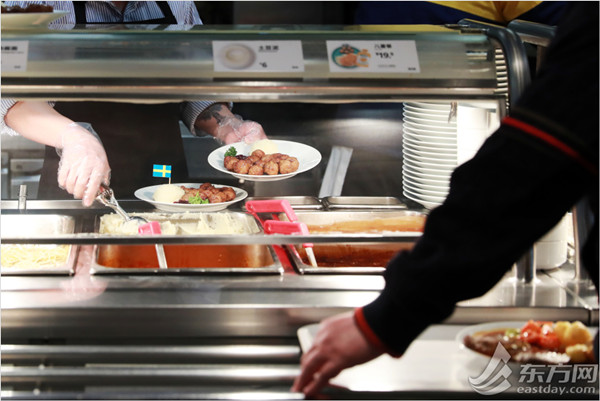 IKEA's famous Swedish meatballs are almost a must-order item.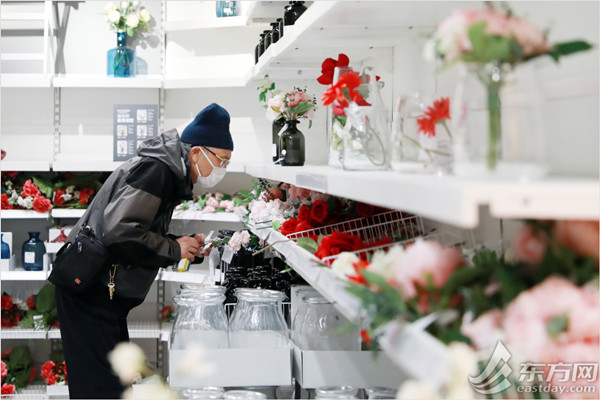 A customer is carefully selecting artificial flower ornaments.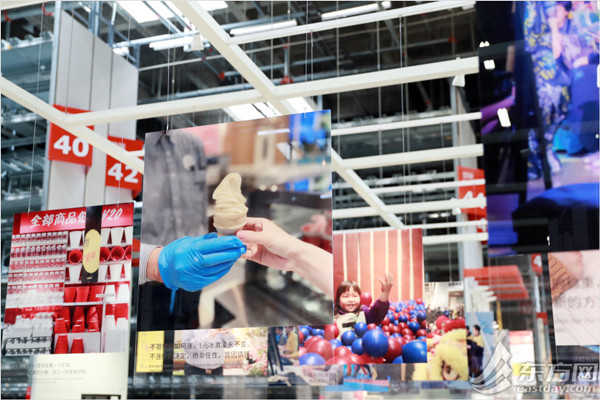 The store has created a memory exhibition to showcase the development of the IKEA Shanghai Xuhui Store.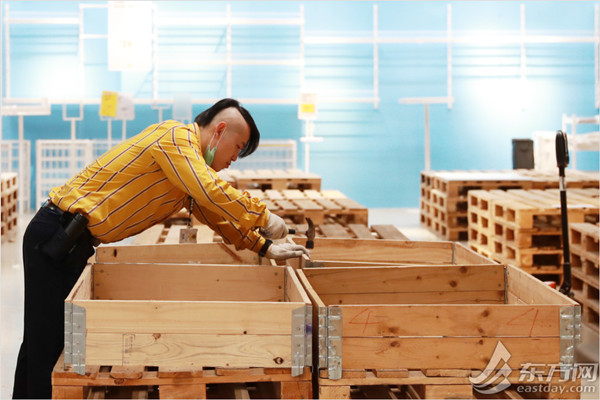 A staff member is doing preparatory work before closing and upgrading the store.