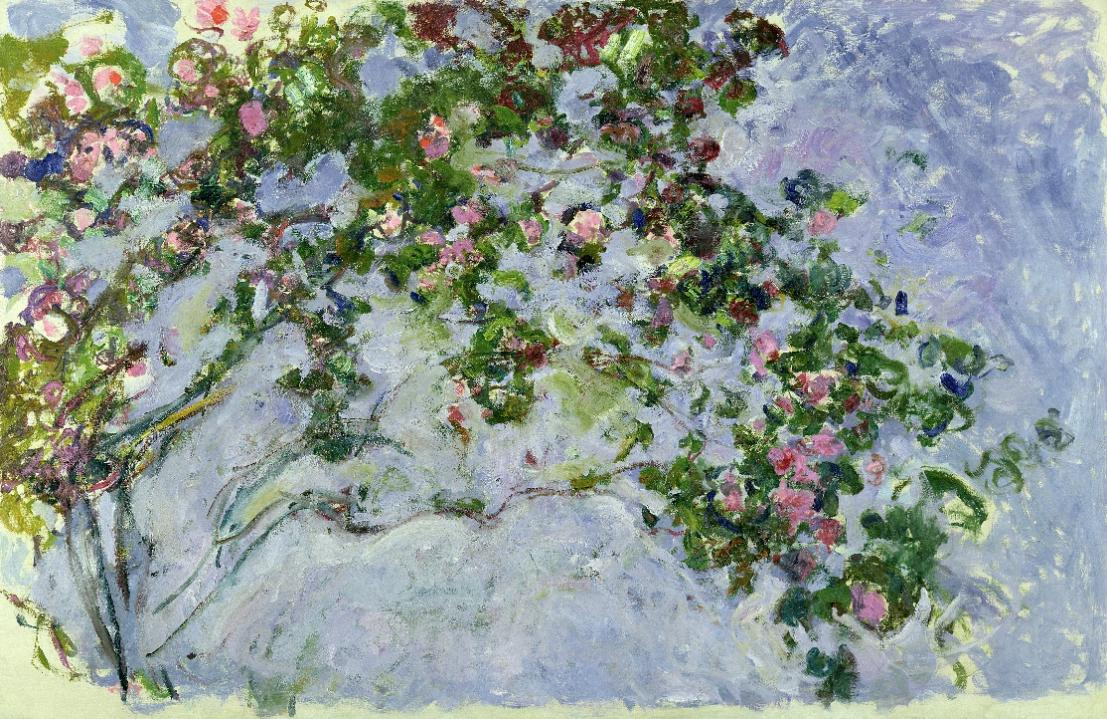 1925-1926
Oil on canvas
130x200cm
«©MuséeMarmottanMonet,
Académiedesbeaux-arts,Paris»
At the end of his life, Monet was increasingly recognized as a leading French artist, while reinforcing his image as a gardener-painter. Flowers, a lifelong passion, now became his exclusive subject, refecting the fact that he lived with them all year round, with each season bringing new blooms. On December 5, 1926, Monet took up his brush to paint this bouquet of roses and celebrate, for one last time, these "life companions." The last painting in the catalogue raisonné, these unfnished Rosesare a kind of homage to the flowers in his garden. Their composition also reminds us of Monet's passion for Japanese art in the poetic way he isolates the flowers, which stand out against a sky painted in shades of delicate blues and lilacs.