A friendly match between four mixed doubles made up of ping-pong lovers from both China and the United States was held in Shanghai on April 10.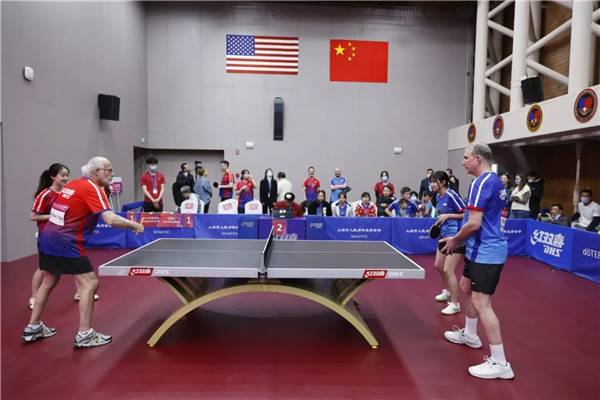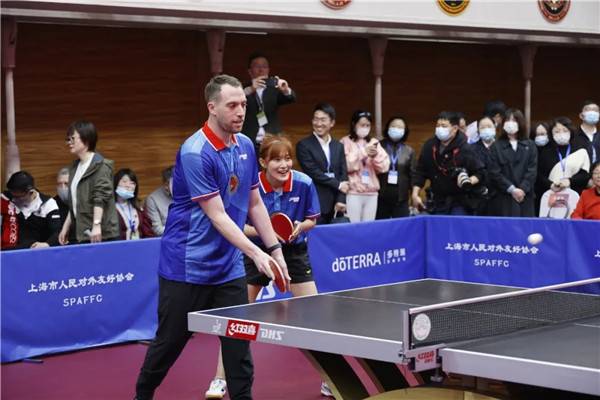 Taking place in the International Table Tennis Federation Museum and China Table Tennis Museum in Shanghai, it was part of a commemorative event to mark the 50th anniversary of ping pong diplomacy, a milestone in the history of China-US relations that broke the ice between the two countries.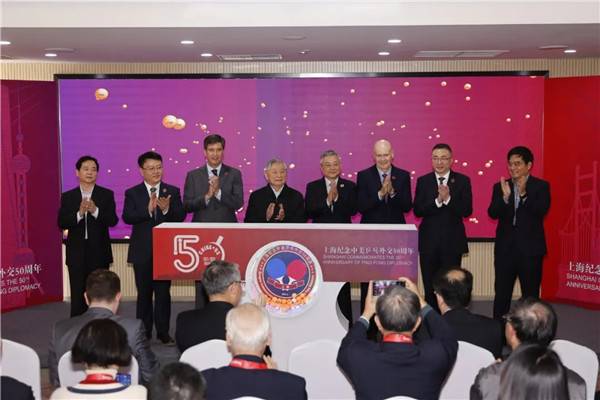 Former players Zhang Xielin, Zheng Minzhi, Yao Zhenxu, Wu Xinmin, Chen Lifang, Ding Saizhen, Xu Ruowei, and Xu Jianqin, and coach Xu Yingsheng, as witnesses to the historical China-US Ping Pong Diplomacy in 1971, were invited to the opening ceremony. Though not physically present, Connie Sweeris, a member of the US women's table tennis team that traveled to China in that historic year, sent a table tennis bat with her signature from Colorado, to celebrate the special event.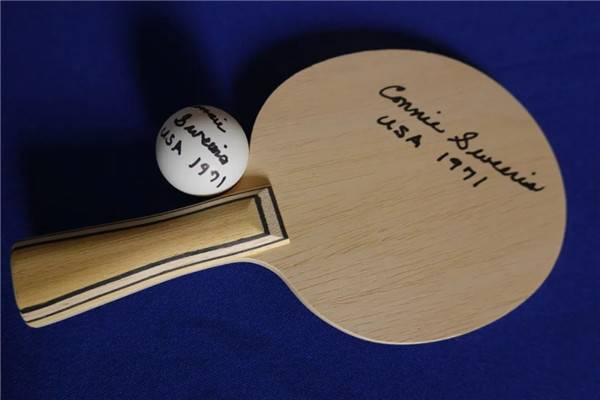 People in China use the phrase "the little ball moves the big ball" to describe China-US Ping Pong Diplomacy. Indeed, those efforts "went beyond sport exchanges and had a far-reaching impact on shaping the China-US relations and the world landscape, giving us profound insights," noted Cui Tiankai, Chinese Ambassador to the US in his video address. He said, "At present, the pandemic and the great changes unseen in a century are intertwined, and traditional and non-traditional security threats have emerged one after another. In the face of varied global challenges, China and the United States can and should cooperate in more rather than less areas, and the fundamental force that moves the big ball is not weakened, but grows stronger."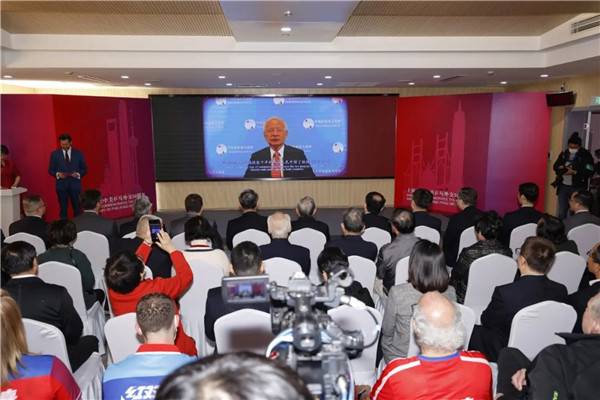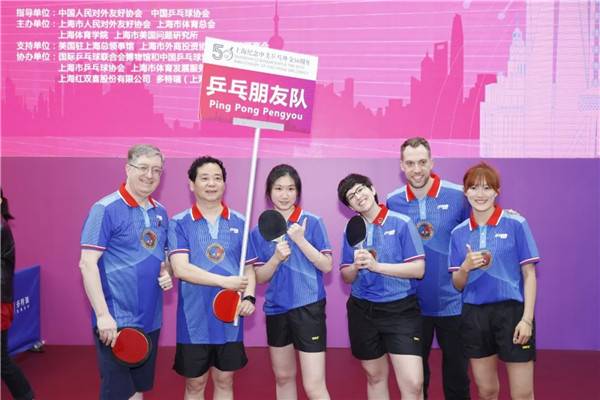 For Jeffrey Lehman, vice chancellor of NYU Shanghai, ping-pong is his favorite sport. When he was little, he learnt to play ping-pong from his father, and he used to play all the way through university. Speaking of the ping-pong diplomacy between China and the US, he noted it was an important moment in his life in 1972, when 13 members of the Chinese team went to America. "They performed and played an exhibition game against American players at the University of Maryland. My father got two tickets and he took me. The next day, a member of the team came to another part of Maryland where I lived, just to play an exhibition at a shopping mall. My high school was right next door. So I ran over and had a chance to see this member of the Chinese team. It was so exciting. Now, 49 years later, I'm honored to have a chance to participate in the celebration," he added.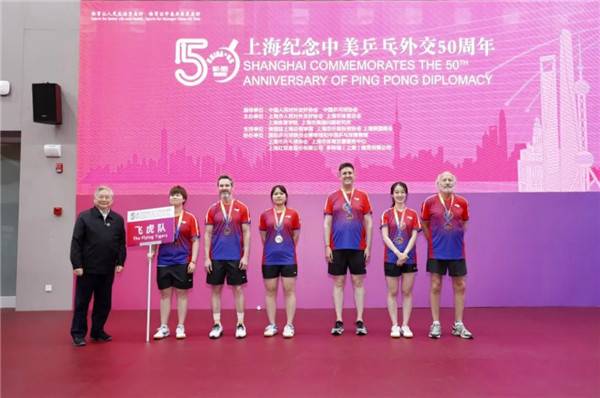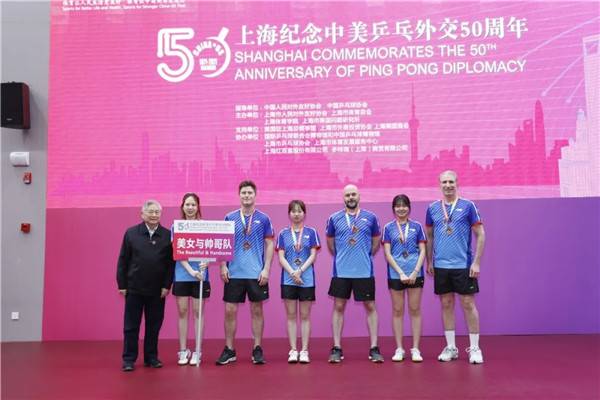 This was the first time for Justin O'Jack, chief representative in Shanghai of the University of Virginia, to participate in a ping-pong game, in preparation for which he had practiced for three weeks with his teammates. "I feel it is very fun. We can not only sweat a lot but also use our brains, as well as make friends," he said, expressing his hope that such kind of a game would also be held in the US.
Chris Miller from the US-China Business Council Shanghai Representative Office has been practicing over the past month for the game. As his Chinese teammate said, he made a lot of progress. From knowing nothing about the rules of playing ping-pong, he has learnt some techniques like chopping and hitting the ball with footwork movement.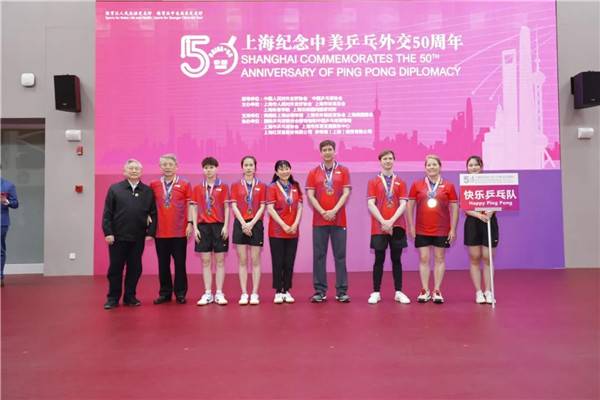 As their team name "Happy Ping-pong" says, president of AmCham Shanghai, Ker Gibbs, said it was a lot of fun to join the game and to meet friends here. "I love sports and I like making new friends. Ping-pong is a very accessible game. It is very easy to play and start having fun right away. And it is very important to celebrate the [50th] anniversary of the ping-pong diplomacy as it is a very important event for both countries."
"Tigers! Go! Tigers! Go! The cheering squad gives me a lot of energy," said Brian Stemberg, a PE teacher at the Shanghai Community International School, after he had finished his first round of the competition. "I love the game, and I love learning about Chinese culture," he said, believing that sports help people keep fit and enhance social skills, such as learning how to get along with others. When asked about his favorite sports, he answered "ice hockey and ping-pong".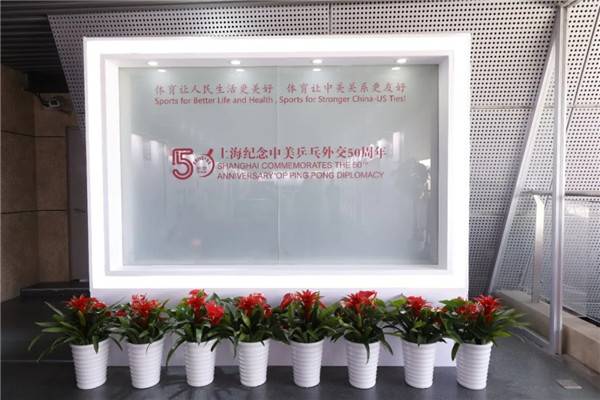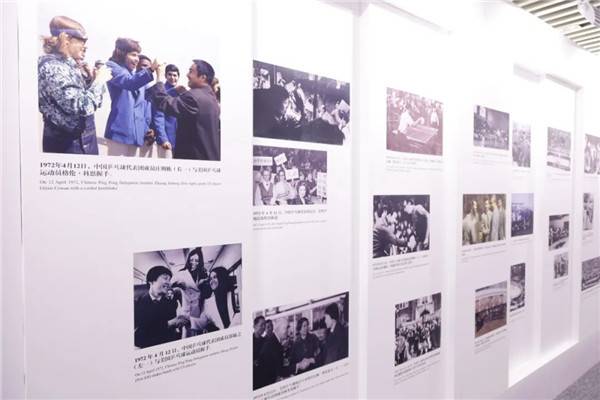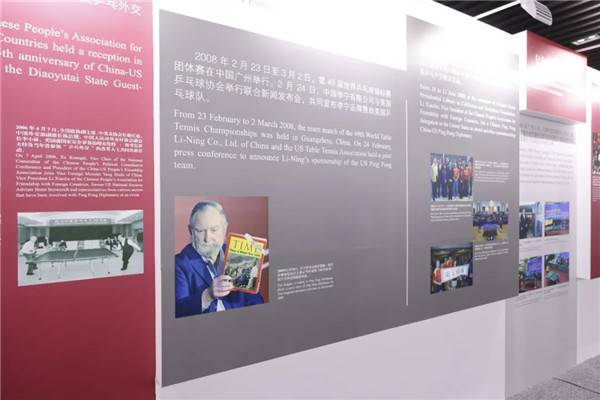 Hosted by the Shanghai People's Association for Friendship with Foreign Countries, Shanghai Sports Federation, Shanghai University of Sport, and Shanghai Institute of American Studies, a commemorative exhibition was also unveiled on Saturday at the museum, featuring more than 140 historic photos, 60 artifacts and several video clips collected during Ping-Pong Diplomacy events over the past 50 years.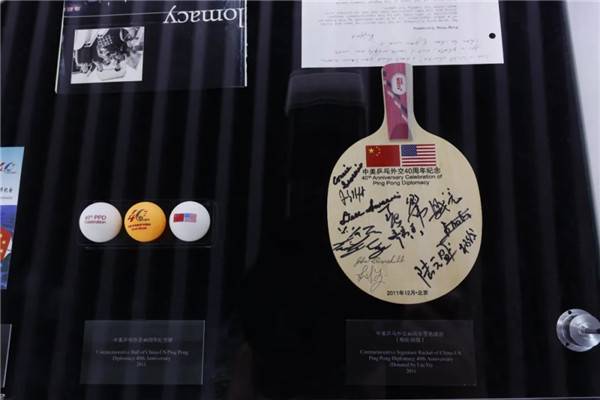 Photos by Pan Jiandong, Ni Dengjie
Video by Shanghai University of Sport