"Shanghai Qianguqing" is the showcase performance to be launched by Songcheng Performing Arts for Shanghai Songcheng, a theme park centered around Shanghai historythat will open on April 29. It will cover6,000 years of historywith shows such as "Shenhusuyuan", "1921","Modern Times", "Shanghai Family" and "Wind from the Sea". Shows such as these will featurethe Songze site to the entitlement of the Emperor Chun Shen during the Warring States period, the glorious history of the first congress of the Communist Party of China,andthe 30 years of development and opening up of Pudong.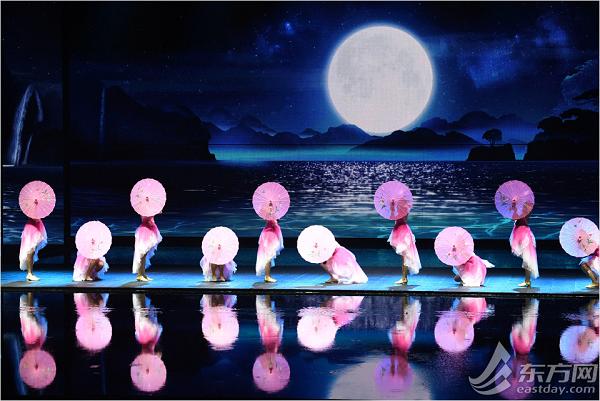 The picture shows the actors of "Shanghai Eternal Love" performing in a rehearsal.
In addition to the official debut of its major drama "Shanghai Qianguqing", Shanghai Songcheng will also introduce various domestic and foreign plays and cutting-edge art to build a new platform for international performing arts. "Shanghai Qianguqing" will reproduce the past and present life of Shanghai through unique artistic techniques and high-tech techniques on the stage, allowing the audience to look back at the history of Shanghai on the banks of the Pujiang River.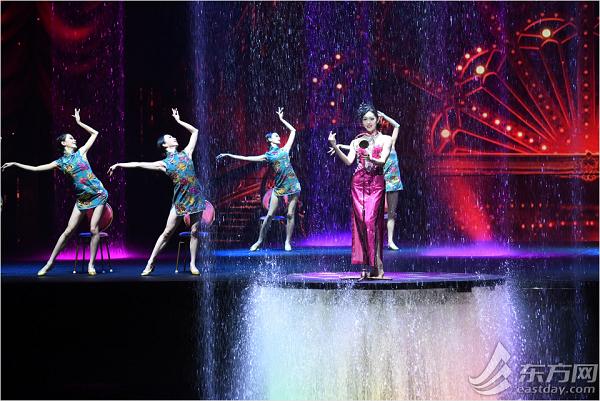 The picture shows the actors performing "Night Shanghai" between the water curtains during the rehearsal of the program.