Recently, the "Tyrannosaurus Miyanishi Dinosaur Picture Book Exhibition" landed in Nanfeng City, Hongqiao, andwill last until May 16.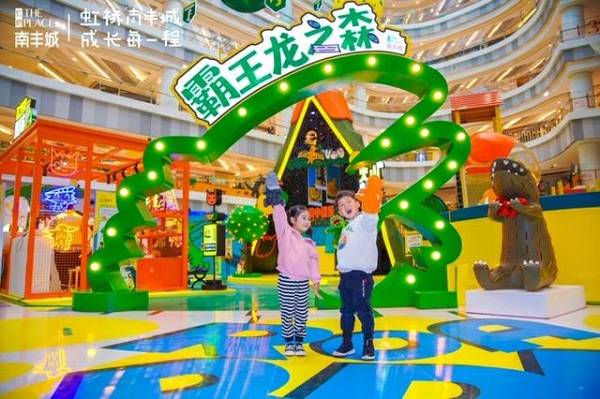 The exhibition takes "Adventure" as the main entry point, condensing the dinosaur world in Miyanishi's picture book into 8 points in atrium 4 of the shopping mall. Representations are in three forms:picture book exhibition, experience interaction, and performance viewing.
The relevant person in charge of Hongqiao Nanfeng City said, "We believe that high-quality parent-child shopping malls are not limited to letting children get superficial material satisfaction, but can stimulate children's ability to perceive the true meaning of life, and promote parent-child relationships."