International students from Shanghai University listened to a special Chinese history lecture with the content being taught in English.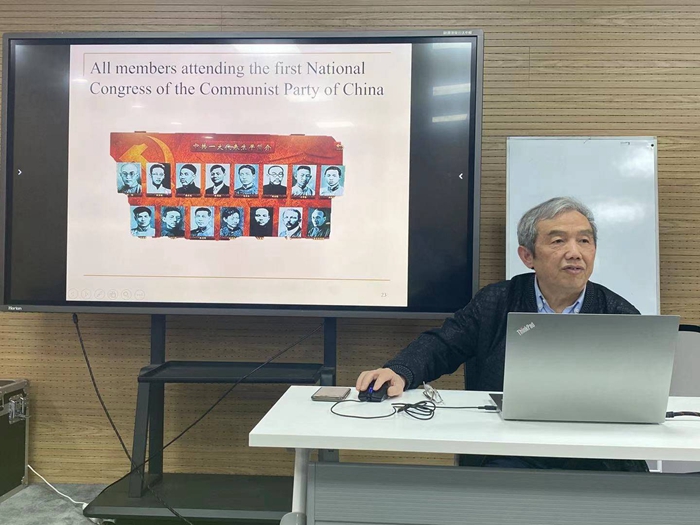 Themed around the founding of the Communist Party of China (CPC) and the People's Republic of China, the lecture was hosted by Tao Feiya, a professor from the Department of History of Shanghai University. Tao lectured in fluent English, spurring sound interactions with the international youths.
Celi Reyna Maria Fe and Ayesha Khan, who are pursuing doctoral degrees in the university, were among the listeners. This was not the first time they had learned about Chinese history. But they said this time they were clearer about the founding background of the party and the hardships the Chinese people paid in the revolution. Since they major in Global Studies, they believe the knowledge will help their study of world history.
Ksenlla Svistunova, an undergraduate from Russia, is particularly interested in the influence of Russia in the founding of the CPC and New China. He had learned about the Russian version of China's history in Russia before, but this lecture in China allowed him to understand the relationship between the two from a different angle.