Recently, the 2021 Shanghai Cherry Blossom Festival officially ended. During the Cherry Blossom Festival this year, the fifth detachment of the Shanghai Armed Police Corps deployed more than 100 soldiers.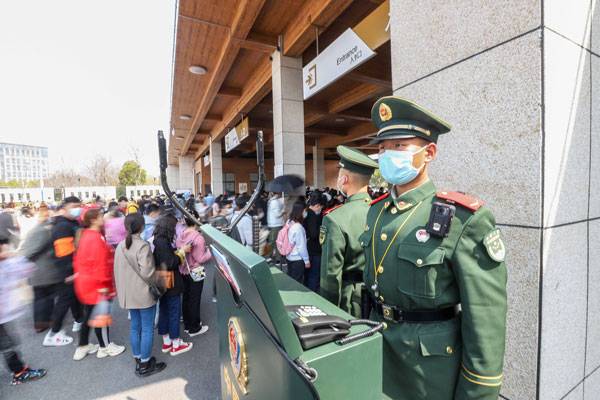 During weekends and the Ching Ming holiday, they were responsible for maintaining order, ensuring order in the park and safetyfor tourists. This is the seventh time this unit has undertaken the duty of the Shanghai Cherry Blossom Festival.
In response to large visitor numbersand various potential emergencies, the soldiers are equipped with megaphones, sirens, life jackets, anti-riot steel forks, explosion-proof blankets, baton shields, fire extinguishers, fire blankets, anti-riot gear and rescue equipment at the sentry and standby points. They also haveanti-epidemic items such as masks, rubber gloves, protective clothing, goggles, and disinfectant.