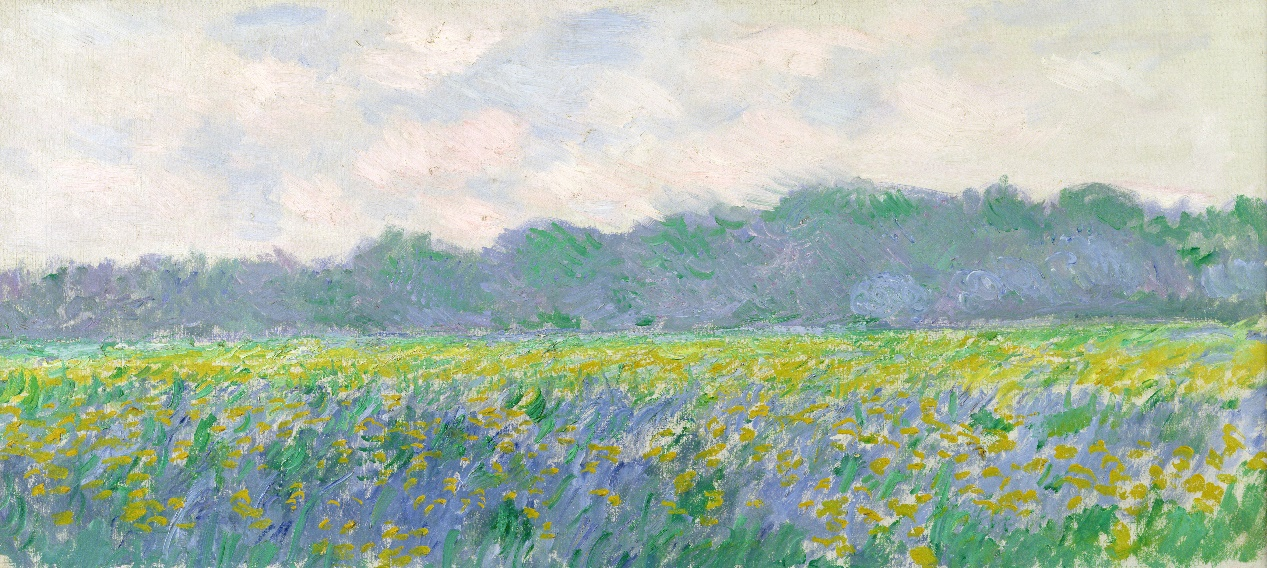 «©MuséeMarmottanMonet,
Académiedesbeaux-arts,Paris»
Discovered on his wanderings in the Seine Valley, Giverny, where the artist took up residence in 1883, quickly became an emotional refuge and endless source of inspiration. Season after season, it was where Monet painted both the banks of the Epte and paths in the fog and the fields dotted with patches of color suggesting flowers.
Built on marshy ground, Giverny was a village with extensive meadows that were overgrown with yellow irises. In 1887, Monet went out to paint these fields of irises three times at different times of day. In the picture at the Musée Marmottan, the flowers are represented by a web of yellow brushstrokes, which become increasingly ample as the viewer's gaze is drawn toward the horizon. This work is reminiscent of canvases painted by the artist in Holland, where he stayed on several occasions, notably in 1886.