Chinese ride-hailing giant Didi Chuxing has launched a barrier-free travel service for visually impaired people.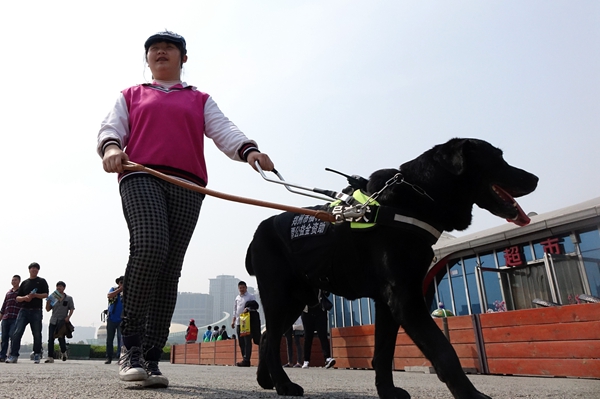 To make sure passengers nationwide with a guide dog can enjoy the ride-hailing service, Didi has signed cooperation agreements with 74 guide dog bases across China. Orders on Didi's platform from sightless people with a guide dog will be prioritized to be sent to drivers. Voice broadcasting and text messages from the platform will also remind drivers to provide necessary assistance for them.
More than 1.8 million Didi drivers have been certified for the program, meaning that they should not refuse those with a guide dog and will be given an honorary medal and a 10-yuan award after finishing each corresponding ride.
As China is attaching more importance to the construction of a barrier-free environment for blind and partially sighted people, Didi's action is expected to contribute greatly.
If the service is a success, it will be expanded to more visually impaired people in the future.