The eighth China(Shanghai)International TechnologyFair (CSITF), a fair especially for international technology trade, kicked off in Shanghai on April 15. Covering an area of 35,000 square meters, the three-day fair has a similar scale to the last one but with over 1000 exhibitors, a record high.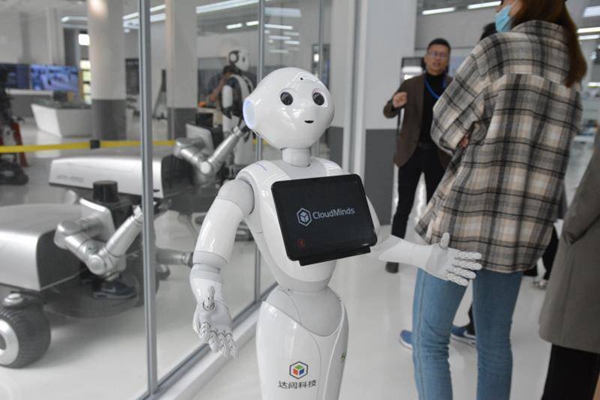 Digitization is a highlight at this year's fair. In the urban renewal exhibition area, an upgraded version of the previous smart city exhibition area, the latest technologies on the digitalization of urban economy, life and management are on display.
In terms of the integration of digital technologies into everyday life, a babysitter robot equipped with 34 flexible joints is catching continuous attention. With its limb movement and grabbing capabilities, it can do housework like cleaning, washing, cooking and babysitting around the clock. Via an online operating system, it can be manipulated to pick up a glass of water even if it is 3000 kilometers away, as long as it is connected to a network.
Since a babysitter's general salary in a big city is 6,000 to 10,000 yuan, the robot with a monthly service fee of only 3,000 is more competitive for those families with a baby.
Besides urban renewal, other exhibition areas are devoted to sci-tech innovation, professional technology, innovation in ecology and trading services.