The 16th Shanghai International Youth Interactive Friendship Camp opened in Shanghai on July 13, 2021, with 39 campers from 16 countries including Japan, Russia, Singapore, Spain, Turkey, the United Kingdom and the United States participating in different kinds of activities during the 9 days.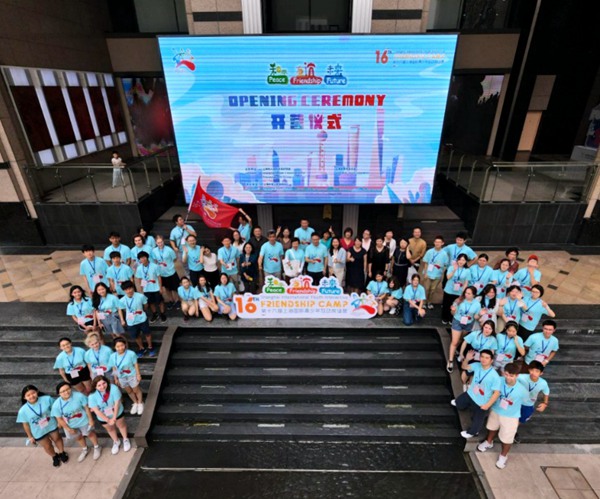 The camp is hosted by the Shanghai People's Association for Friendship with Foreign Countries and the Shanghai Youth Federation, and is organized by the Shanghai Youth Center.
Due to the Covid-19 pandemic, all the campers this year are teenagers residing in Shanghai. Notably, it is the first time that students from Brazil, Malaysia and Ukraine have joined the camp.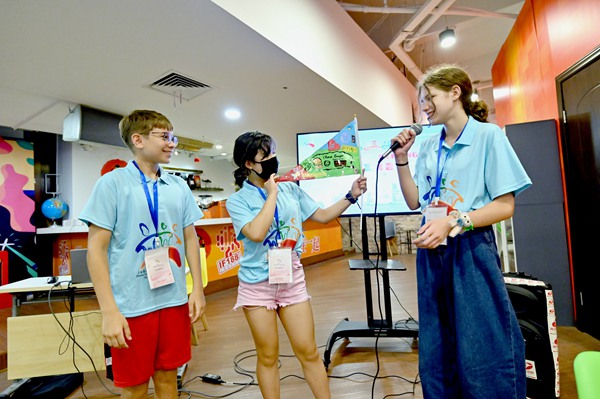 (Campers from one of the four groups introduce their group flag they have just designed.)
During the camp, Chinese and foreign students will feel the diversity of Shanghai combining tradition and modernity through a lot of activities like a national theme show, urban landmark exploration, Chinese culture experience as well as visiting an innovation institution and other firms.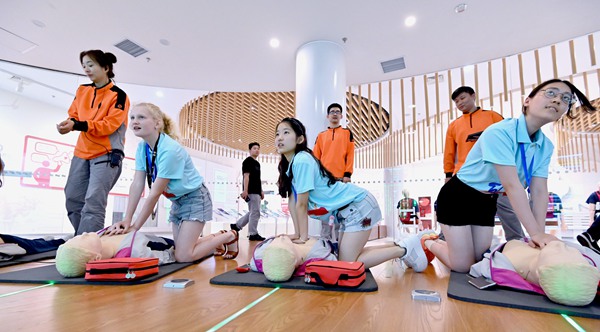 (Campers learn to do cardiac pulmonary resuscitation (CPR) in the Shanghai Public Safety Education Training Base.)
Swedish girl Isabel performed very well in the earthquake survival training. She believes that it's pretty cool to take part in the camp where they can learn something new.
Su Hyeon from South Korea has been living in China since she was 5 years old. She was deeply impressed by learning to do CPR, adding that mastering the skill is quite important but it's a little difficult for a beginner like her.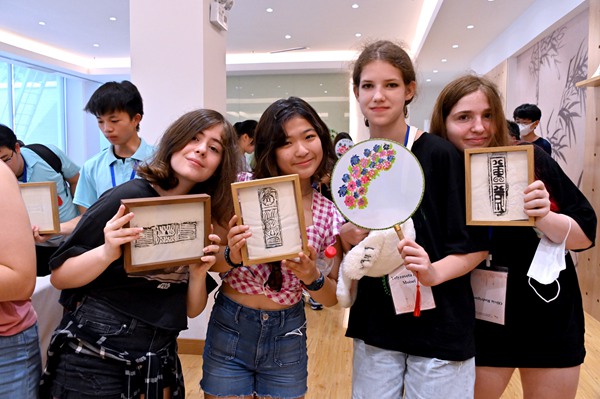 (Campers display a painted fan and works of Chinese paper rubbing.)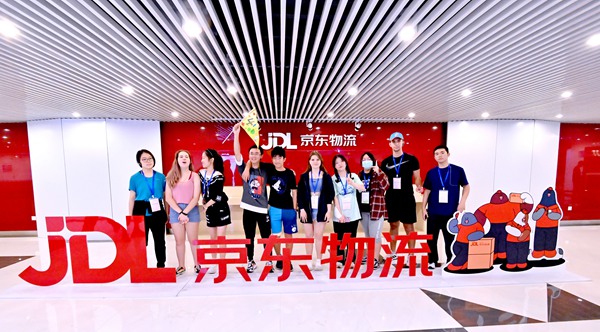 (A group of campers pose for a photo while visiting the JD Asia No 1. Warehouse.)
This year marks the centenary of the Communist Party of China (CPC). The campers will fly to Yan'an, a sacred land for the Chinese revolution, in northwest China's Shaanxi Province, to learn about the stories of the party engaging with foreign friends in the early days as well as the achievements of the new rural development.
Since its launch in 2005, the friendship camp has drawn nearly 1500 young people from about 70 countries and regions.
Story by Wang Jiaye
Photos by Lin Chunyue