Property developer Bohome unveiled its new French chateau style country house product on July 18. It hopes to reimagine both the form and function of rural homes with its X6 castle product.
When talking about the original intention of the new product development, Tang Wenjuan, CEO of Bohome, said that there are often owners who put forward their demands to Bohome's R&D department. They hope that more of their dreams and sentiments can be embodied in their homes. As a result, Bohome began a three-month research and development process, and finally launched this new 100-150 square feet product, with 3-5 floors and a blue & white color scheme.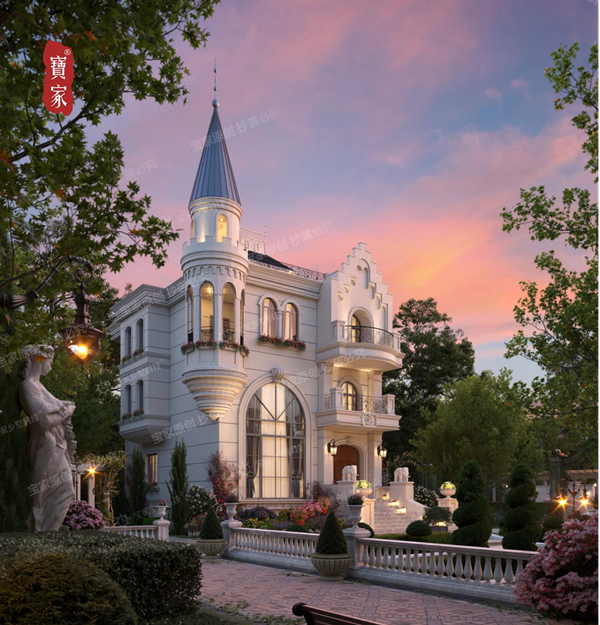 (Source: Bohome)
(Source: Bohome)
For the elderly who have lived in the countryside for a long time and owners who need to have me-time, Bohome cooperates with the supply chain team to create 14 ideal living scenes, such as business negotiation, private reception, elderly care and parent-child interaction. Take the elderly care system for example: more than one detail shows loving care for the elderly with the rounded corner design of the house's walls, the south-facing suite, the shower seat, the toilet safety handrail, and the smart sensor lamp which will light up when people come. "We hope that this new attempt and practice will promote more kinds of rural architecture and empower Chinese rural residences with intelligent technology," said Tang Wenjuan.