Shanghai Zoo reopened its doors to the public at noon on July 27 as typhoon In-Fa weakened. Visitors will have the opportunity to meet the latest newcomer: a South American Tapir baby.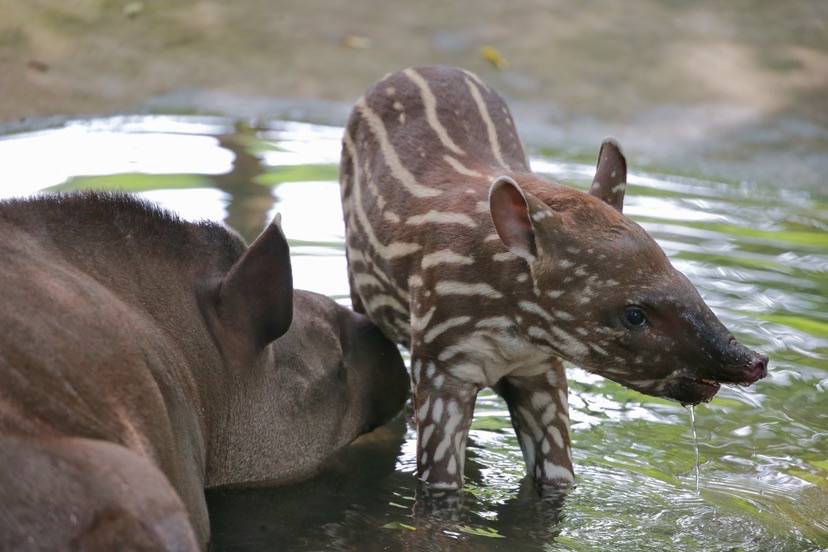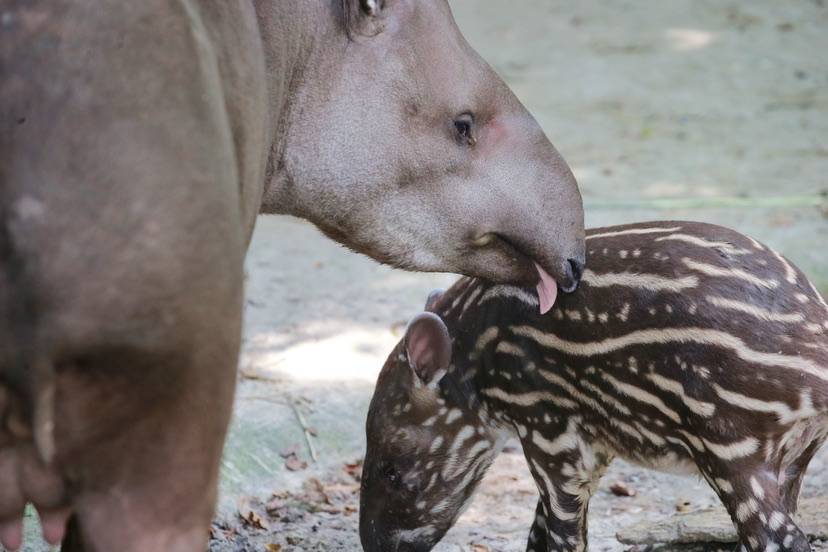 A South American Tapir named Yangyang gave birth to a cub this May. The male cub is now two months old, weighing 25 kilograms.
The baby has not been weaned yet, but learning from his mother and the breeder, it eats fruits sometimes. When it is hot in summer, it will follow his mother to play in the cool morning breeze on the outdoor playground. After getting tired, the two will hide themselves indoors.
Considering that South American Tapirs like swimming to get rid of parasites, the zoo set up a pool for them in the outdoor space.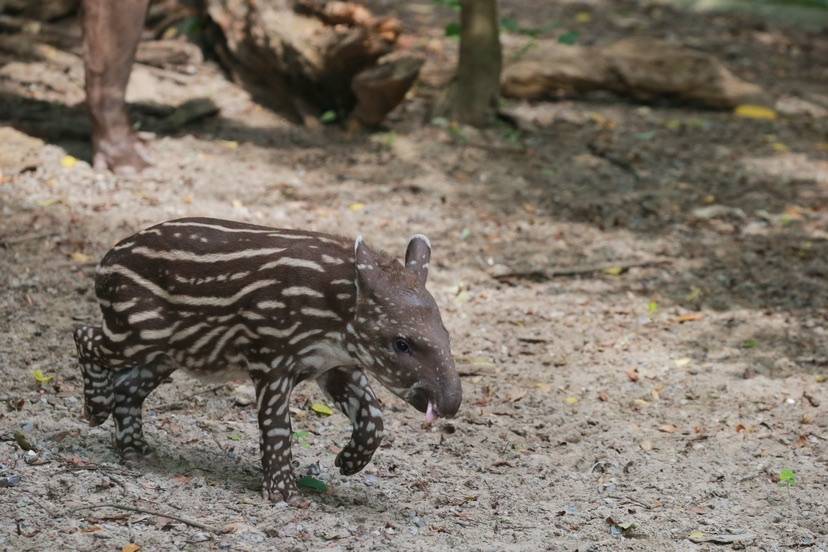 According to a representative from Shanghai Zoo, the public education sessions on South American Tapirs are open at 2:30p.m. each Thursday and Saturday, when visitors can have a peek at the animal's daily lives and gain more knowledge about them.