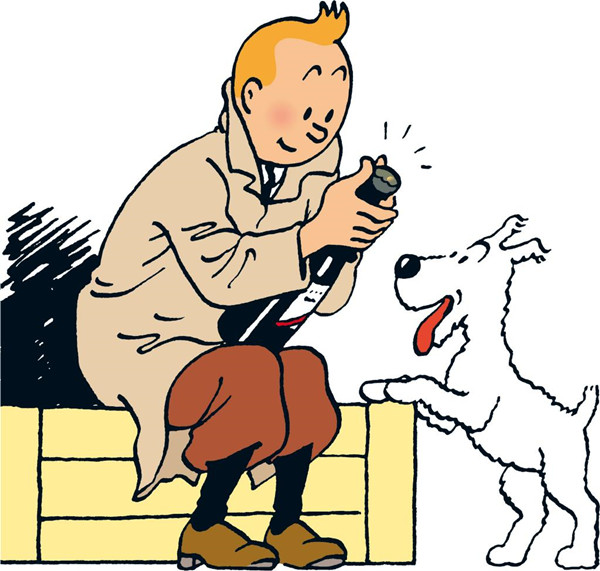 Tintin. ©Hergé - Moulinsart 2021.
Do you still remember Tintin, the protagonist of "The Adventures of Tintin" – the Belgian reporter and adventurer, who has an onion head, wears a trench coat, and keeps a loyal white fox terrier? Do you know the world-famous cartoon hero, who has traveled around the world for different adventures, is actually 92 years old?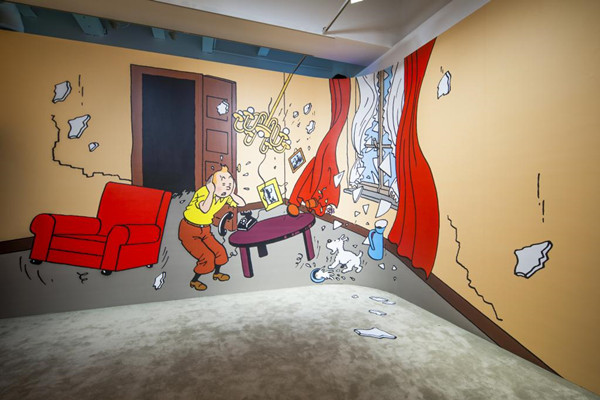 From August 6 to October 31, 2021, Shanghai's Power Station of Art and Belgium's Musée Hergé are joining hands to present the world's largest-ever Tintin exhibition – "Tintin and Hergé", which will not only showcase the art of Tintin, but also shed light on his creator Hergé (the pen name of Georges Remi), an illustrator who used every means at his disposal and never failed to take inspiration from other art forms.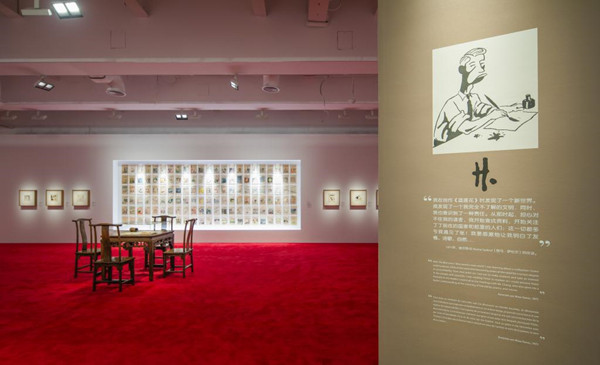 As a highlight of this exhibition in Shanghai, the friendship crossing over oceans and lands hidden within Tintin's fifth volume "The Blue Lotus" will be unveiled. Tintin's legend all began on 10 January 1929, with the publication of the first Adventures of Tintin in Le Petit Vingtieme, and continued to develop over the years and encounters, with Tintin's introduction to Tchang Tchong-Jen (张充仁) in 1934 being particularly influential. While Hergé was working on a story about Tintin in the Far East, a young Chinese student helped him learn about his culture and worked closely with him on "The Blue Lotus", Hergé's first acknowledged masterpiece after four stories where you can see him gradually progress towards mastering his art. Without realizing it, Hergé was beginning a fabulous writing career, as an accomplished artist and storyteller.
In the story of "The Blue Lotus", with the Chinese young boy Tchang Tchong-Jen's help, Tintin successfully crushes the plot of an international opium smuggling gang. In fact, Tchang Tchong-Jen, the fictional character, was based on the Chinese artist Zhang Chongren, the real friend of Hergé and a famous sculptor born in Shanghai. In 1934, when Tchang was studying at the Académie Royale des Beaux-Arts in Brussels, he was introduced to Hergé and helped the cartoonist create "The Blue Lotus". Back then, it was exactly through the iconic episode that tens of thousands of European readers got to know a real China, and Tchang and Hergé's cross-cultural friendship has been applauded ever since.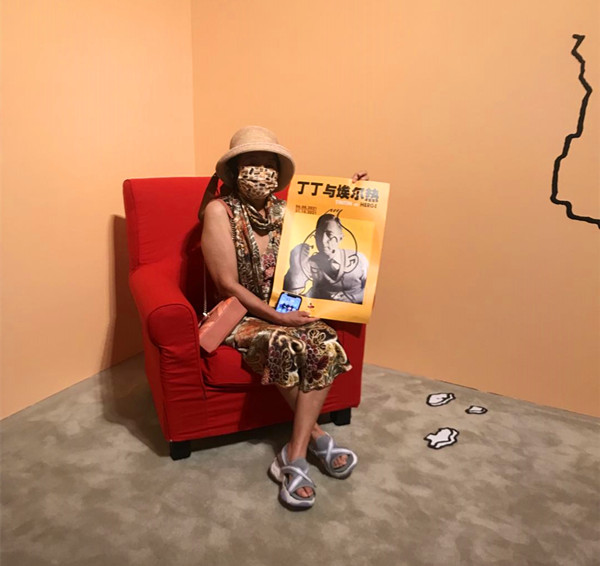 Going back in time, the exhibition also takes us back to Georges Remi's earliest days, the child in Brussels who before he became Hergé nourished his imagination in the cinema and learning about black and white aesthetics on the big screen. He was just as fond of adventure novels as he was of illustrated stories and the comics that were emerging from France and the United States.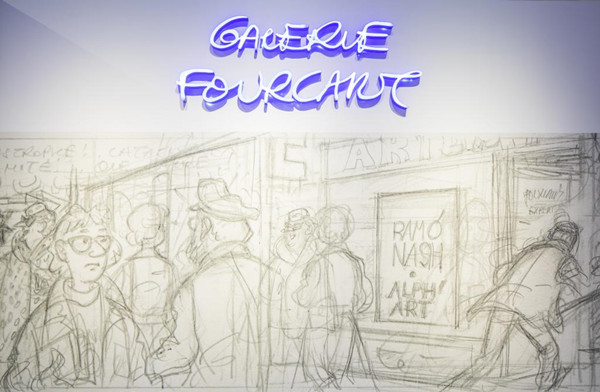 This exhibition will reveal the different facets of Hergé's work through photographs, his original drawings and the paintings he surrounded himself with, evoking the encounters that guided his life and his artistic vision. His interviews, writings and testimonials explain his choices, bringing his doubts, his vivacity and his limitless curiosity to life, altogether tracing the career of a renowned artist.
Exhibition Information:
Dates: 6 August 2021 - 31 October 2021
Opening times: 11am-7pm Tuesday to Sunday, closed on Monday
Price: 60 RMB
Access: Power Station of Art, 678 Miaojiang Road, Huangpu District, Shanghai