Chinese nationals have been learning of the Olympic Games through short-video and livestreaming platforms.
Over the course of the Tokyo Olympics, which have just concluded, a total of 178 athletes from the China Team opened Douyin accounts, sharing their stories on and off court.
Meet Yang Qian, the Olympics' first gold medalist in Tokyo. The 21-year-old woman opened her Youyin on July 28, soon after which the platform rolled out a cute special effect filter inspired by her duck hair clip. Afterwards, Yang also used the filter in a video.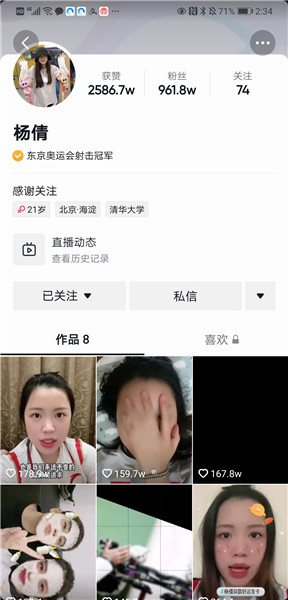 (Yang Qian's personal homepage on Douyin)
On July 30, Yang started her first live-stream, sharing how she prepared for the Olympics 2020 and answering netizens' questions. Viewers exceeded 9.52 million, and the peak number of simultaneous online users on Douyin reached 530,000.
So far, Yang's account has attracted nearly 9.62 million followers.
Like Yang, many of the athletes were born in the 2000s, and have thus been used to sharing their life on social media and are happy to communicate with netizens.
Apart from current Olympic athletes, former Chinese national team members also joined Douyin, including the first ever Chinese Olympic champion Xu Haifeng, retired China diving "Queen" Guo Jingjing, and China's table tennis world champion Zhang Yining, who have been sharing their Olympic stories and sports knowledge with the general public.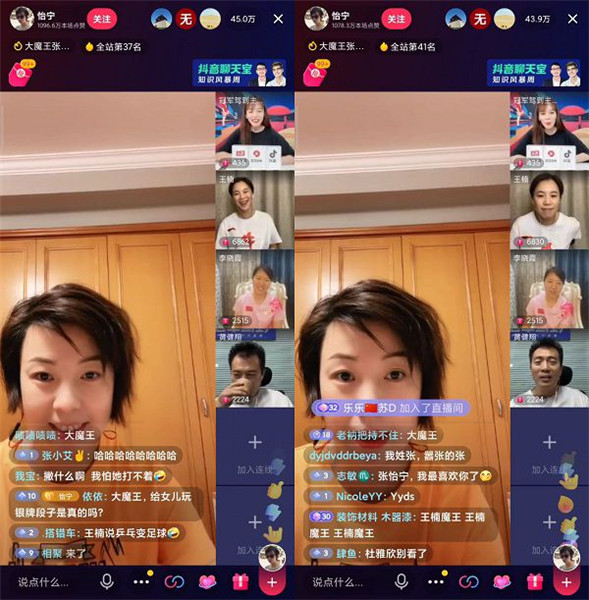 (Zhang Yining live-streams with other world champions on Douyin)
According to statistics, active and retired athletes published 3,056 short videos in all between July 6 and August 8, with more than 11.4 billion views, and the athletes interacted with their fans 384 million times.
(Photos/Xinmin.cn)