Chinese writer Mo Yan on Monday August 9 officially opened his public WeChat account by sharing an article announcing this decision.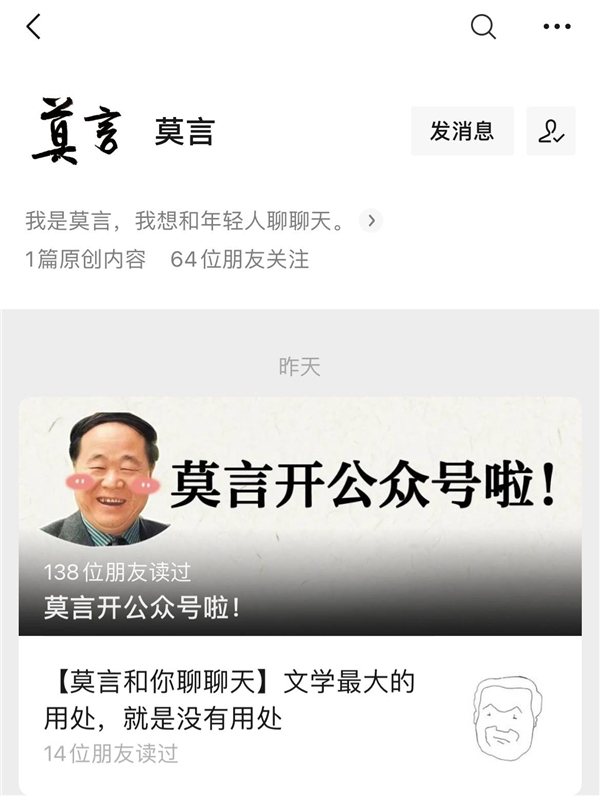 In the article, the Nobel laureate said he wants to chat with the younger generation by opening the account. As of 4:00pm August 10, the viewership number has surpassed 100,000.
Mo also introduced himself to the readers through a video clip. As he describes himself, he eats a lot and sleeps a little but still keeps in good shape. If he wasn't a writer, he would like to be a blacksmith. He is also a fan of the TV drama "The Age of Awakening", which is very popular among Chinese young people.

Speaking of his retirement plan, he said, "From a writing point of view, I've no retirement plan." He also described himself as a "66-year-old young man".
Actually this is not the first article on Mo's public WeChat account. The first one was published on August 2, in which Mo explained his pseudonym, using several fun stickers. As he said, he very much hopes to establish a close relationship with everyone through this platform.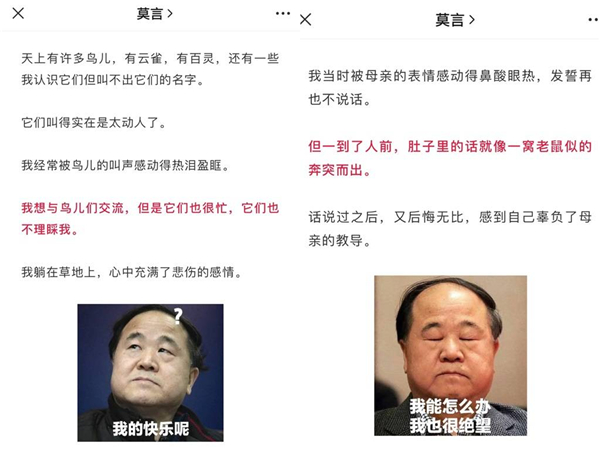 Mo Yan is the pseudonym of Guan Moye. Born in 1955, he won the Nobel Prize in Literature 2012.