Hongqiao Overseas Talents Services Center improves living environment for foreigners
In recent years, Hongqiao sub-street has built an international talent community together with the Hongqiao Overseas Talents Services Center of the Gubei Citizen Center, focusing on all aspects of the work, life and career development of foreign talents to create an open and inclusive environment so that talents from all over the world can live and work well in Shanghai. "We can deal with foreigners' work permits and residence permits for Class-A work permits in 7 working days," said the personnel in GCC.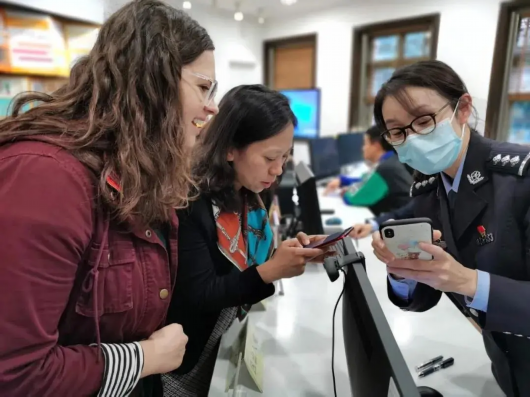 Yang Xing, an HR staff member in a foreign-funded enterprise in Hongqiao community, said it used to take her at least 2 hours to go from her company to the Hongqiao overseas talent "one-stop" service center to complete talent business handling, with at least two visits required. However, after the establishment of Hongqiao GCC, she can do it on foot in only 10 minutes. In addition, the two permits of work and residence can be applied for together here in one visit.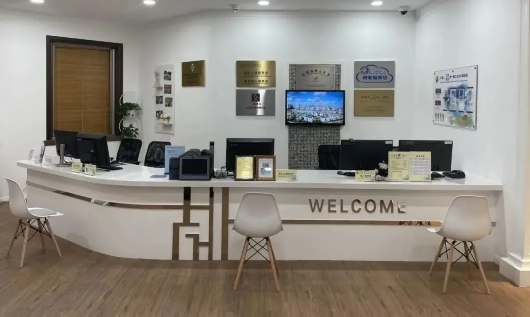 Hongqiao sub-district is home to Hongqiao Development Zone and Gubei New Area, with 22,800 overseas personnel from more than 50 countries and regions working in more than 700 foreign-funded enterprises and more than 2,600 private enterprises. In view of the characteristics of overseas personnel gathering, Hongqiao sub-district recently has been committed to setting up a "door-to-door" service for foreign enterprises and residents. Building a foreign affairs service platform covering the whole chain, including an overseas personnel service station, immigration service station, the Hongqiao Overseas Talent Services Center, a bilingual counter for tax services and the Gubei "one-stop" citizen center, enables foreigners to apply for permits within walking distance of their houses. It provides 756 domestic businesses for people at home and abroad living and working in Hongqiao, including 62 for handling, 99 for inquiry and 595 for printing.
In September last year, Hongqiao GCC joined hands with nearly 100 national (regional) chambers of commerce, multinational and local companies and institutions to hold an exchange seminar of employment, entrepreneurship and development, which attracted nearly 1,000 candidates to participate in it. The seminar aims to provide more secure employment opportunities for people at home and abroad living and working in Hongqiao, as well as more convenient entrepreneurship policy services and more intersecting industrial development opportunities. In addition to the employment of overseas talents, Hongqiao GCC also actively focuses on constructing a multi-field, multi-level and multi-channel life service alliance, including providing children's schooling, housing security, health care, housekeeping services, learning and training opportunities, tourism consulting and other services.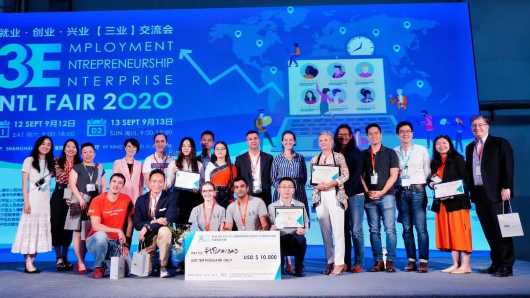 Besides, in order to help overseas talents feel the warmth and happiness when they are far away from their hometown, Hongqiao GCC has customized the community plan for them to integrate by regularly carrying out five kinds of traditional culture classes, including study of intangible cultural heritages, the quintessence of Chinese culture, Chinese classic books and folk handicrafts. It also holds activities for the integration of Chinese and foreign cultures. Using culture as the medium to guide foreigners to understand China, and participate in public welfare services and community governance, these activities give foreigners a sense of belonging.