Healthy and yummy, plant-based meat is winning more consumers' hearts. As Euromonitor Consulting estimates, the market in China is expected to be valued at as much as 13 billion USD in 2023.
According to statistics, 42% of the Chinese population are trying to reduce their meat intake, and the percentage is on the rise, especially after the Covid-19 breakout as people are paying more attention to food security.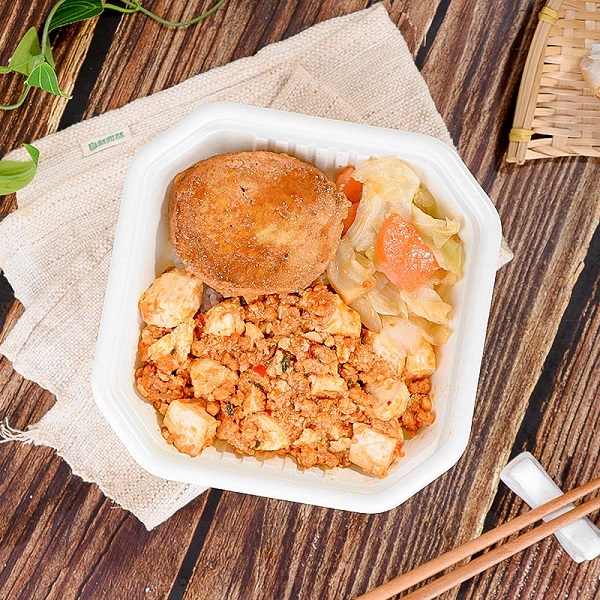 An insight report by market research company Ipsos states that health has become the biggest motive for consuming plant-based meat. In a survey, 97% of respondents believe that plant-based meat is good for health, while 54% believe it helps with fat loss and 43% believe it is good for weight management. Data100 reports that the target consumers of plant-based meat are young and high-incomers in first-tier cities. The high demand thus became the drive for its fast growth in China.
Recently, convenience store chain Convenience Bee and Unilever's The Vegetarian Butcher jointly launched a series of plant-based meat products, including mapo tofu with rice, Chongqing noodles, beef-flavored hamburger, black pepper rice ball, and rice ball with cheese and minced meat. Priced at nearly the same as ordinary products, they broke people's stereotype of expensive plant-based meat, attracting many to come have a taste.
"I tried the plant-meat rice ball. The meat tastes good and is chewy. So I came to buy a new one. It suits people like me who want to lose weight while eating meat," said a consumer surnamed Huang.
As a brand from the Netherlands, The Vegetarian Butcher became part of the Unilever family in 2018 and entered the Chinese market last year by launching the Plant-based Whopper with Cheese. It is now working with Convenience Bee to expand its reach to more Chinese consumers.