As an eminent writer in literature, Lu Xun had many invitations to dinner. In the last nine years of his 56-year life, there were 75 restaurants in Shanghai he highly praised and recorded.
Godly: Held a family feast for George Bernard Shaw
Godly, a century old restaurant, has the reputation of being "the pioneer of the vegetarian diet" and provides more than 200 dishes, including common vegetarian chicken and duck made from soybean. In the 1920s, it became a popular restaurant among celebrities, often receiving honored guests from Japan, Pakistan and other countries.
According to the written records, Godly was the restaurant that Lu Xun visited most frequently during his life in Shanghai. He also introduced it to another celebrated writer, George Bernard Shaw. In 1933, Lu Xun invited George Bernard Shaw to a special family banquet, and brought in the chef of Godly to cook signature dishes such as marinated wheat gluten with peanuts and black fungus, mandarin fish, minced crab meat, asparagus with cream sauce, and Buddha's feast. During the banquet, Shaw conferred the title of "King of the vegetarian diet" to Godly.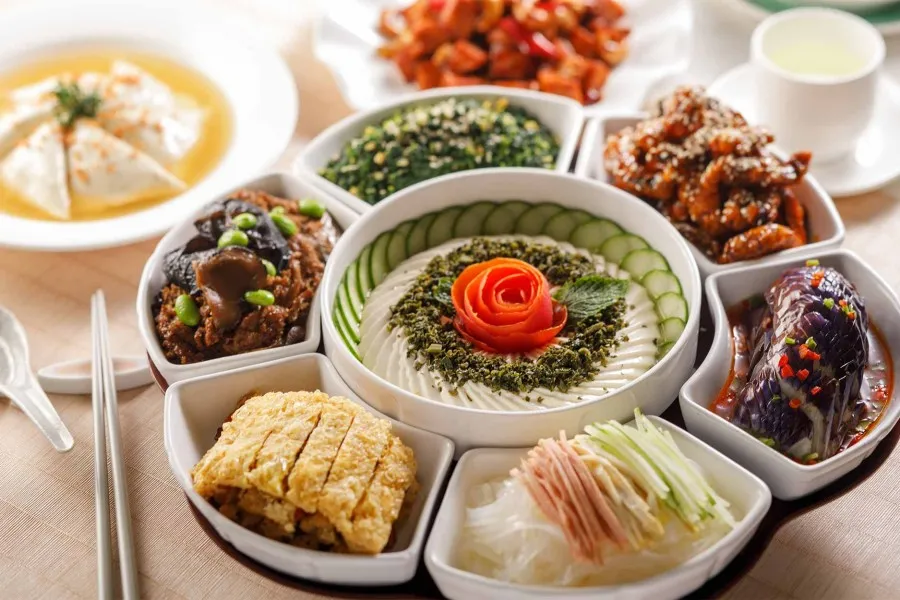 signature dishes of Godly
Zhiweiguan restaurant: Entertained Fumin Hospital President
Zhiweiguan, a Hangzhou restaurant, became famous with its authentic Hangzhou dishes such as West Lake Vinegar Fish, Dongpo Pork and Beggar's Chicken. The first thing Lu Xun did after moving to Shanghai was to host a banquet in Zhiweiguan to entertain his friends. Every time he hosted a banquet, he would go to the restaurant himself to make a reservation three days in advance.
At that time, Lu Xun once entertained the president of Fumin hospital at Zhiweiguan, ordering famous dishes such as Beggar's Chicken and West Lake Ulva Soup, and personally introducing to the guests the origin of Beggar's Chicken and the method of cooking. Fat and tender chickens are chosen, wrapped with bamboo shoot skins and fresh lotus leaves, with the outermost layer coated with wine jar clay, and then roasted in a strong fire for three to four hours. After the roasted Beggar's Chicken came out of the oven with an excellent color, aroma and taste, it directly captured the stomach of Lu Xun's friends from Japan. After the president of Fumin hospital returned to Japan, he widely publicized Hangzhou dishes, so this cuisine took root and developed in Japan. Nearly half a century later, when the Japanese delegation visited Shanghai, they only asked, "Can you take us to Zhiweiguan to taste the authentic Beggar's Chicken and West Lake Vinegar Fish?"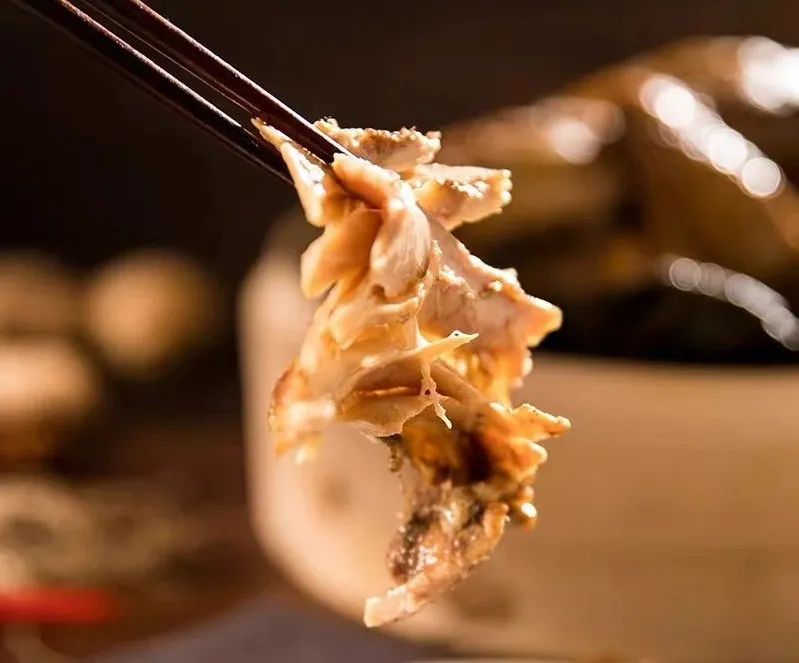 Beggar's Chicken
To To Kui——Dinner between teacher and student
During the Guangxu period of the Qing Dynasty, To To Kui became one of the most famous teahouses because of the tea cooked with water from the Jiulong Spring of Baiyun Mountain and the shrimp dumplings with 13 uniform folds.
Although Lu Xun was ill at that time, he still went to To TO Kui in Shanghai with his disciple Zhou Wen to talk about writing. Although Lu Xun passed away less than eight months after the meal, this restaurant witnessed the sincere relationship between a teacher and a student.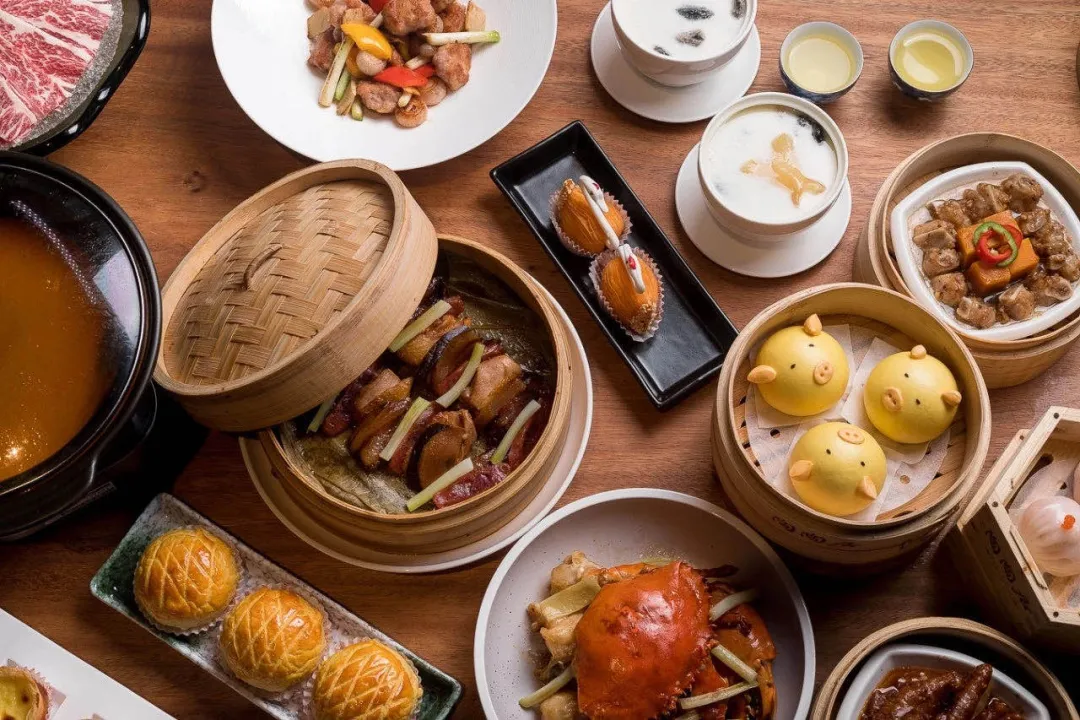 Specialties in To To Kui
The dining table is a place to get to know a person's true temperament. Through one meal after another, Lu Xun became a more vivid person for readers than an image on paper.
It's clear that Lu Xun loved the delicious food around the country, but it is his relatives and friends he loved most. What he really wanted to share was the taste of life at this time.
After a hundred years, we are now able to catch a glimpse of the daily life of a literary giant from the written records, and also enjoy a unique humanistic painting from a bygone era.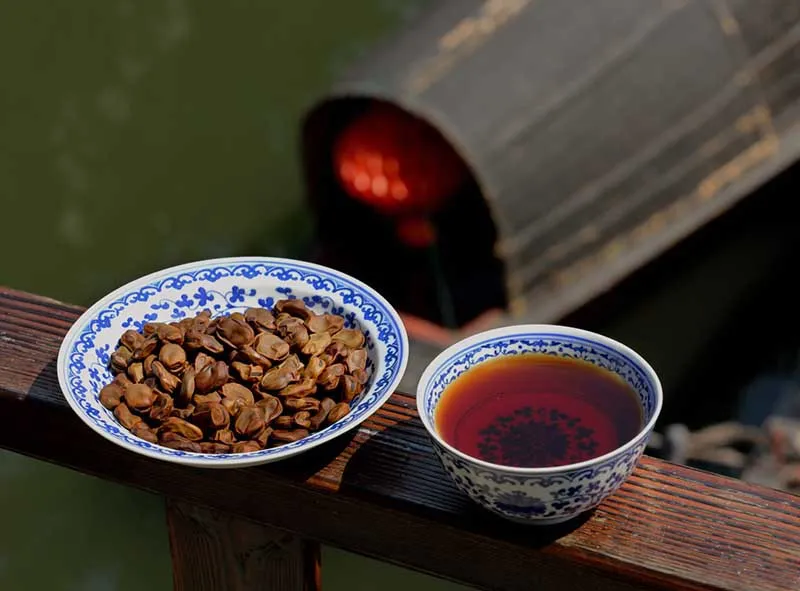 Lu Xun's standard dishes: a small bowl of yellow rice wine and a plate of fennel beans