31 projects were completed and launched in Lin-gang on August 16, marking the second anniversary of the Lin-gang Special Area of the China (Shanghai) Pilot Free Trade Zone.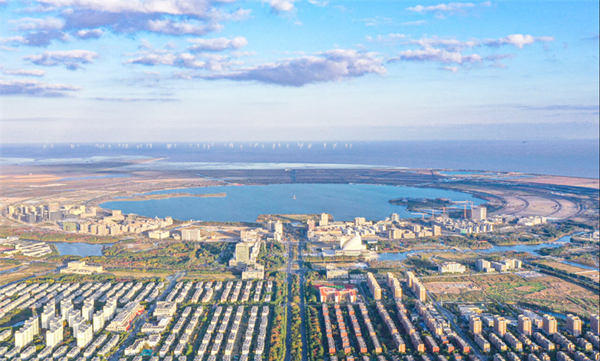 A batch of scientific and technological platforms settled in the innovation hub in Lin-gang Science & Technology City, which in the future will develop more generic technology, provide think-tank services, promote incubation of research achievements and boost industrial development.
While making itself a driver for innovation, Lin-gang has made efforts over the past two years in improving its modern industry, technological innovation, urban construction, education, health, culture, tourism, and ecological environment.
In terms of cutting-edge industries, the New Area has attracted more than 290 contracted projects with a total investment of 350 billion RMB, while land for 68 industrial projects has been sold. At the same time, the industrial ecology of integrated circuits, biomedicine, civil aviation, and new energy vehicles is taking shape here at an increased pace.
In the New Area, the headquarters economy is also booming. August 16 saw the inauguration of several companies setting up their headquarters and functional centers in Lin-gang, such as Shanghai Electric Nuclear Power Group, Techstorm, and Marohn Thyssenkrupp.
To better meet the locals' demands, 1,972 public rental apartments have been offered to employees and entrepreneurs in the area. A sponge park – an ecological park that filters groundwater to improve the local ecology – was also opened the same day, constituting a workable and livable environment along with the nearby green belt around the Dishui Lake. In five years, there will be more public schools and business institutions to attract even more talent and tourists.