What are the differences between the novel coronavirus and influenza virus? A new test kit was allowed to enter the market on August 16, said the Science and Technology Commission of Shanghai Municipality.
Approved by the National Medical Products Administration (NMPA), the product was developed by a Shanghai-based biomedicine company, as China's first PCR test kid for both novel coronavirus and influenza A and B viruses.

Cases of COVID-19 can generally be categorized into five groups: Asymptomatic, Mild, Moderate, Severe, and Critical. Some mild cases are easily confused with influenza in clinical manifestations. People infected with the novel coronavirus will have symptoms like fever, sore throat, myalgia, dry cough, and fatigue, which are similar to normal flu symptoms. What's more, radiological manifestations of flu also sometimes feature patchy ground glass opacities, which are typical appearances of COVID-19. Due to the similarities, diagnosis through etiology is needed to tell between COVID-19 and influenza.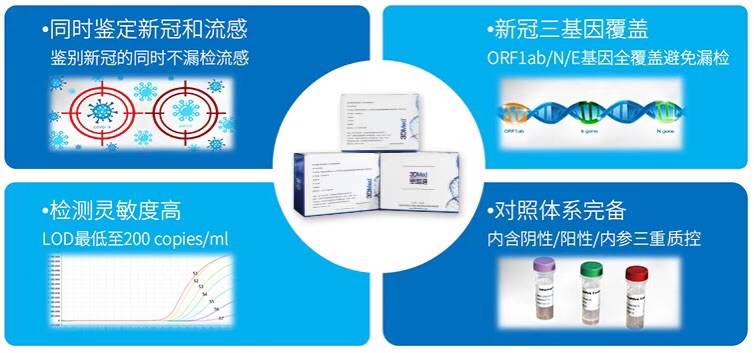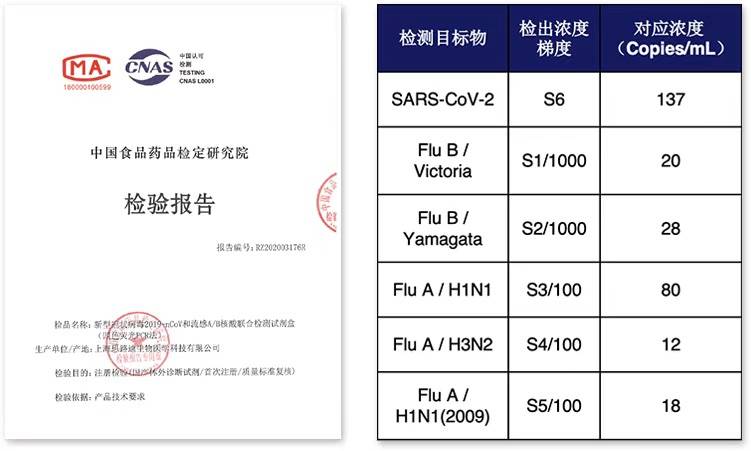 The launch of the new test kit will solve the problem by helping doctors identify the cause of fever and choose a reasonable treatment plan for different patients. Two types of infectious pathogen detection results can be obtained only by a single experiment, and the ORF1ab/N/E genes can all be covered. It is so far one of the most comprehensive tools for COVID-19 related gene detection. Another advantage of the product lies in its sensitivity with a minimum LOD value of 200 copies/mL.