"I forgot my Douyin password, how do I log in?""What should I do if I want to buy a potted plant?" These are some of the questions that older people have while using Douyin, one of China's hottest video apps due to the digital understanding gap. From now on, elderly people can dial 400-903-0053 for help if they come across any technical issues.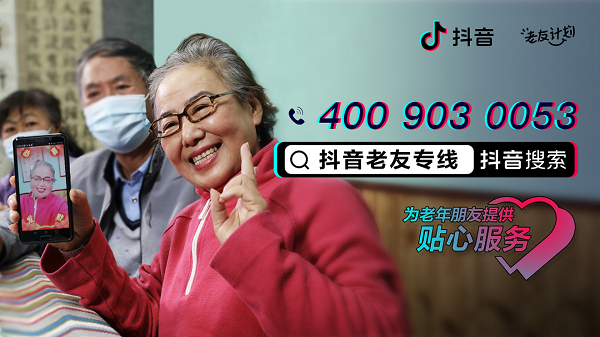 Full-time human customer service reps will be available from 7 a.m. to midnight every day to answer calls from elderly users, ensuring a response within 20 seconds. Considering old people's unfamiliarity with the app, customer service staff will provide specific services such as local dialects, speaking speed, volume, and even step-by-step guidance.
The launch of the new service line is part of Douyin's transformation plan for the aged. In its trial operation, staff found that most elderly users encountered issues in terms of the app's functions, online products and orders, and loss of user accounts."After the official launch, we will be able to offer more considerate service to help them solve the problem," said a person in charge. The app has also launched a reader-friendly manual for elderly users with larger sizes of characters.
Statistics show that the average elderly people spends nearly four hours a day on the Internet and more than 60% of them shop online. In the past three years, the number of products suitable for the elderly has increased at a rate of 39% per year. The key to meeting the continuous growth of demand is creating a more friendly Internet environment and developing more segmented and practical apps for the silver haired.