A cheese cranberry mooncake, a coffee with rice wine sauce… Shanghai's time-honored brands are continuing their way of innovation.
As the Mid-autumn Festival is approaching, people are queuing up in front of Sunya Cantonese Restaurant on Nanjing Road Pedestrian Street to buy the must-eat mooncakes.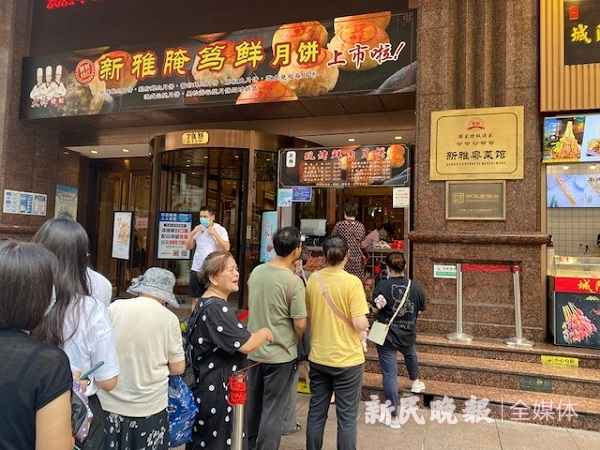 Apart from classic savory mooncakes with their rich pork filling and the yanduxian (pickled pork simmered with bamboo shoots) mooncakes, this year the time-honored store has also innovated new flavors, such as tangerine peel & red bean paste, and lard, osmanthus & red bean paste.
Old brands have also blazed new paths of selling their products. Since last year Xing Hua Lou has opened live-streaming channels for online sales. This year, it has planned to increase the number of live streams to 80 during the mooncake season. It has also worked with big data companies for digital transformation.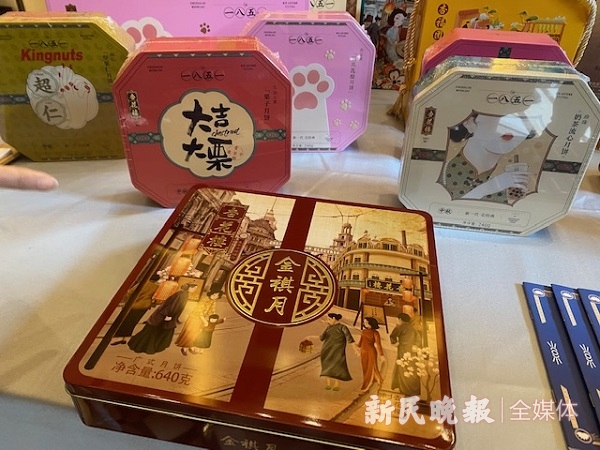 "Xing Hua Lou mooncakes will join Wei Ya's live-streaming room at the end of this month," said Lu Jun, a sales person from Xing Hua Lou's Innovative Marketing Center. "She has selected what to present: the Golden Moon gift box with Shanghai-style packaging," he added.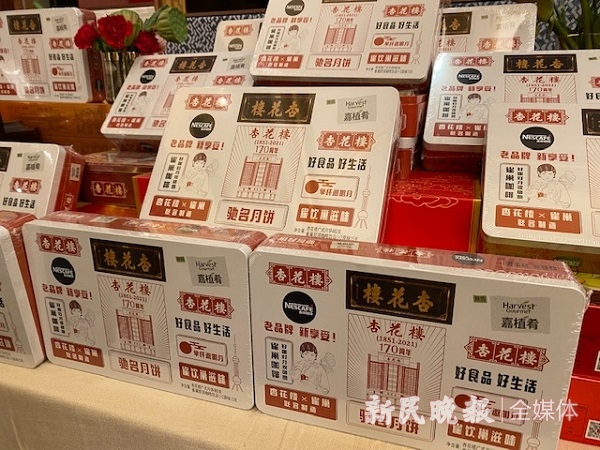 To better target consumers, it has made preparations with the help of big data. After analyzing parameters including consumers' ages, shopping habits and locations, it will combine the results into promotional campaigns like live-streaming and flash sale. "It is found that Xing Hua Lou has an advantage among consumers aged 30 to 45, while the market share in consumers aged 25 to 30 is only 22%. These young people tend to buy mooncakes featuring cheese, 'lava', and low sugar."
Another example is Shao Wan Sheng, an old Shanghai brand known for its pickled and liquor-laced foods. Not long before, it became a new hit among the younger generation after opening its first coffee store at People's Square, by cooperating with J9 Coffee. The four kinds of coffee are popular among many consumers.
(Photos/Zhang Yuyun, Xinmin.cn)