Mosquitoes are out after the Start of Autumn (the 13th solar term of the year) has begun. A Shanghai auntie has devised a mosquito hunter's "bible" after her research on mosquitoes' daily timetable. As a Chinese saying goes, "You must know both your opponent and yourself."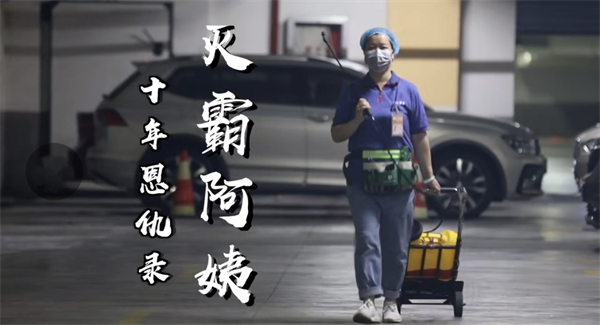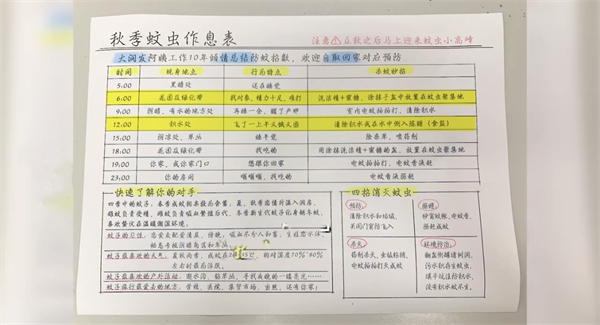 In the timetable, Pu Saihong, a worker at a supermarket in Shanghai, lists what the mosquito do each day. For example, 5:00 am is the sleep time of mosquitoes, while at 6:00 am, they are full of energy and start looking for mates in gardens and green belts. At 9:00am, they hide in a dark and oily place, sleep for a while and wake up to lay eggs. At 7:00pm, they show up in or around people's houses so as to look for food.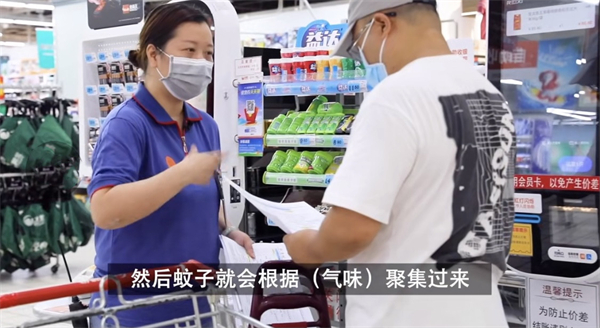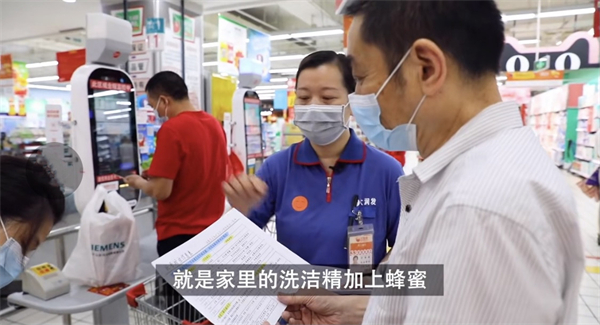 After understanding the lifestyle of the enemy, Pu also came up with and summarized her secrets for killing mosquitoes: Apply some honey and detergent on the surface of a container and place it in the mosquito gathering place at 6:00am when they are looking for mates in the garden. When the mosquitoes are hungry and tired at noon around stagnant water, you can clean the floor or pour some vinegar or table salt in the water.
The mosquito hunter's "bible" went viral after it was seen by a critical mass of people.
As the pest control specialist in a supermarket, she has been known for her skill of dealing with mosquitoes for 13 years. To deal with the pests, she has more than fifty kinds of "weapons".
Photos/Xinmin.cn