"When spring comes after COVID-19 ends, we will grow taller, and our hearts will be full of flowers. Let's follow the prevention rules and protect ourselves from the epidemic, so that we can meet each other with a healthy body," a South Korean child said in front of the camera, at the opening ceremony of the ninth China-Japan-Korea Children's Painting Exhibition on August 28.
Participants in the painting exhibition attended the ceremony through a video conference held between Shanghai, Fukuoka and Busan.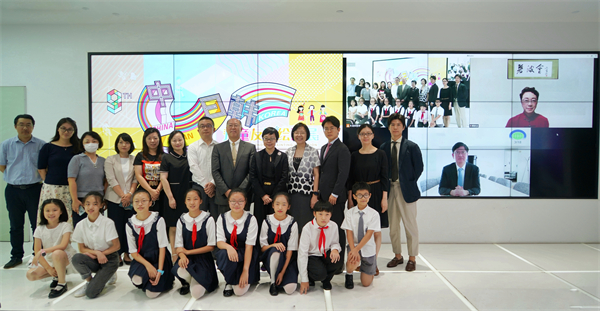 In her speech, a fifth-grader from Japan said that she believes that painting gives people positive energy and expands one's mind. Having been painting since the age of three, she hopes to create empowering artworks. A South Korean girl in traditional South Korean costume invited everyone to come together and paint when the pandemic is over. A Shanghai boy also offered his invitation: "You are welcome to come to Shanghai and I will be your guide. I will take you sightseeing along the Huangpu River and you can try a local delicacy: steamed buns with crab meat."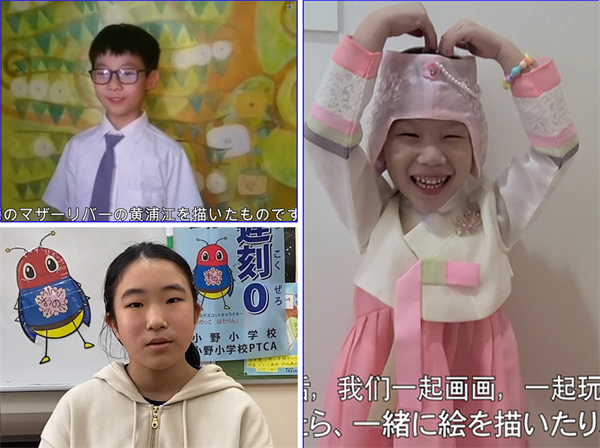 Children from China, Japan and South Korea also impressed the audience with their lovely performances. South Korean children wanted to cheer up everyone through music and singing. Kids from a Japanese kindergarten played the drums, and Chinese children displayed their talent in musical instruments and traditional handicrafts.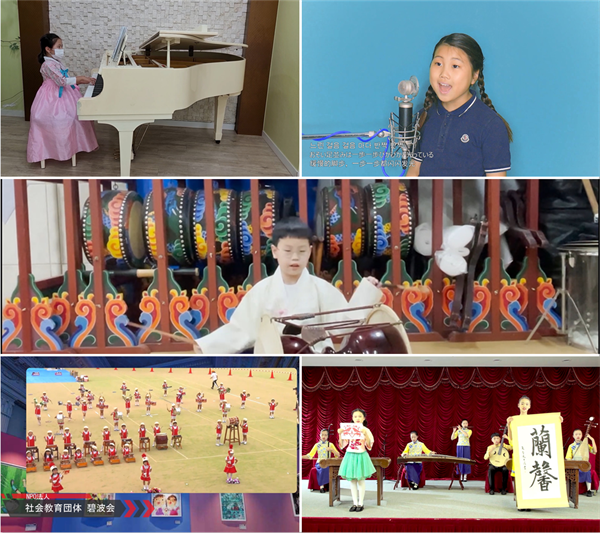 They also expressed their wishes for the post-pandemic era.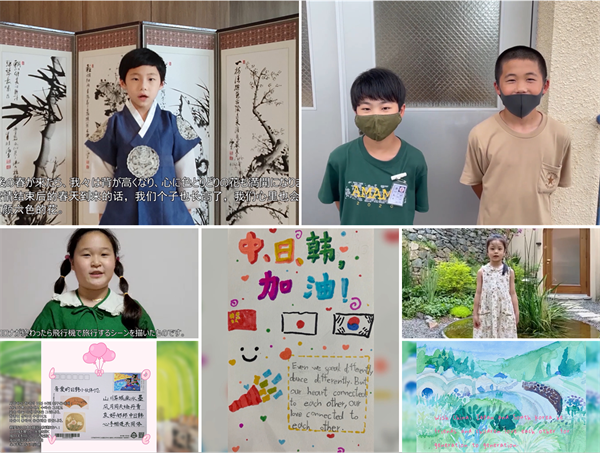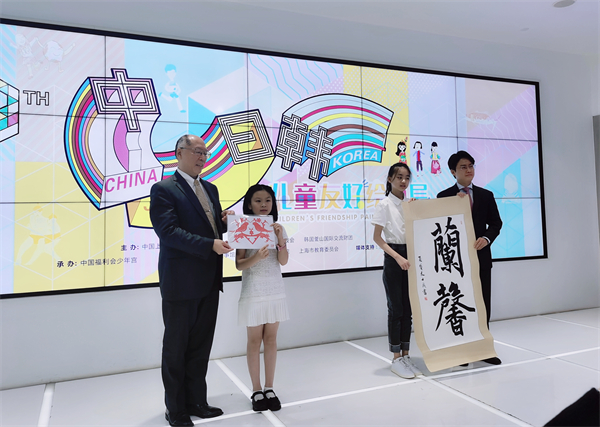 (Young artists send gifts to Consuls of Japan and South Korea in Shanghai)

Since 2013, the China-Japan-Korea Children's Painting Exhibition has attracted thousands of child participants. This year, 300 paintings have been selected to be displayed both online and offline. Shanghai and Busan will exhibit the artworks to the public in the next two months.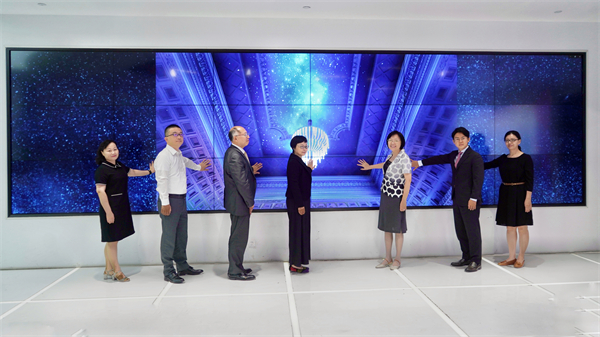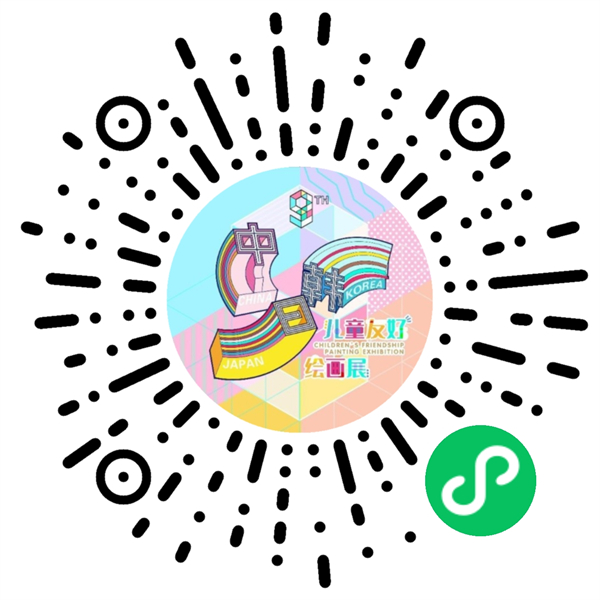 (Scan to see the online exhibition)

Hosted by the Shanghai People's Association for Friendship with Foreign Countries (SPAFFC), the Japanese social education group Bellpo Organization, and the South Korean Busan Foundation for International Cooperation, the event was organized by the Children's Palace of the China Welfare Institute, with Eastday.com offering media support.
(Photos/Guo Shenglin)