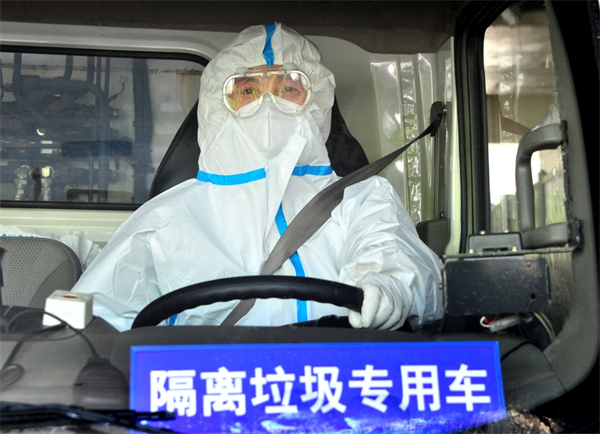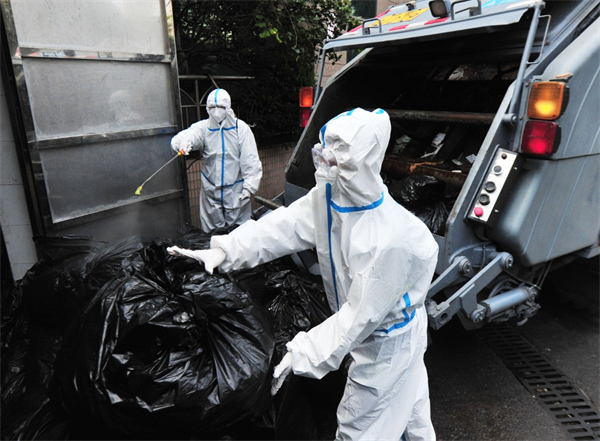 Despite the sweltering weather still hitting Shanghai, the sanitation workers in Huangpu District in downtown Shanghai must wear a protective suit, safety glasses and gloves, to clean the quarantine waste every day.
At 8:00am, Geng Qingping and Chen Liang from Huangpu Urban Development Company put on their protective suits, tighten the sleeves and wear goggles. They have to follow each step of the anti-epidemic measures. Before they depart to their working destination of Shanghai Changzheng Hospital, where they are to clean the household waste in the hospital, they sanitize their vehicle with a bucket of disinfectant.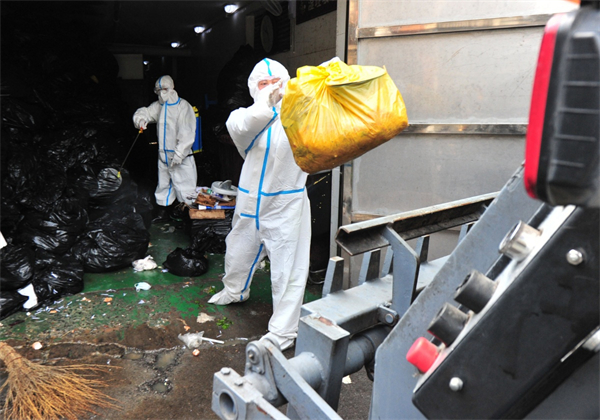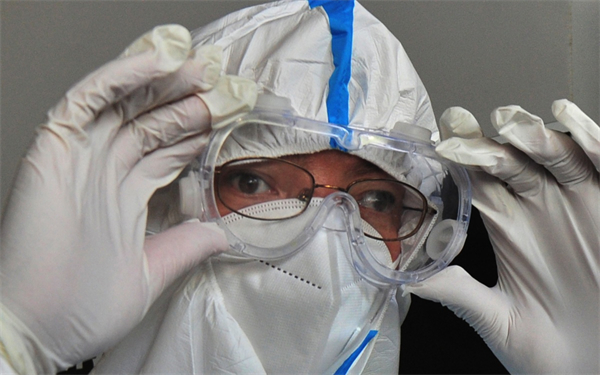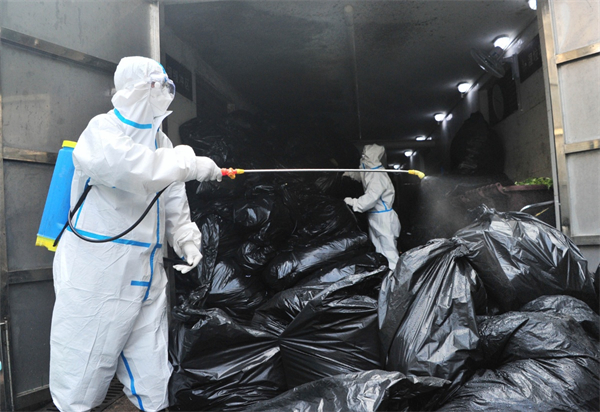 There are hundreds of bags of waste. One of the workers carries the bags out, while the other sanitizes them one by one. After that, they have to drive the waste to Jiangqiao Waste Incineration Plant for follow-up treatment.
Each day, Geng and Chen work for around six hours, but they are soaked with sweat due to the air-tight protective suit. As they said, they are ordinary persons at the forefront of epidemic prevention but they are doing their bit in keeping the everyday running of the city.