Shanghai Philharmonic Association Xintiandi Orchestra provide public service concert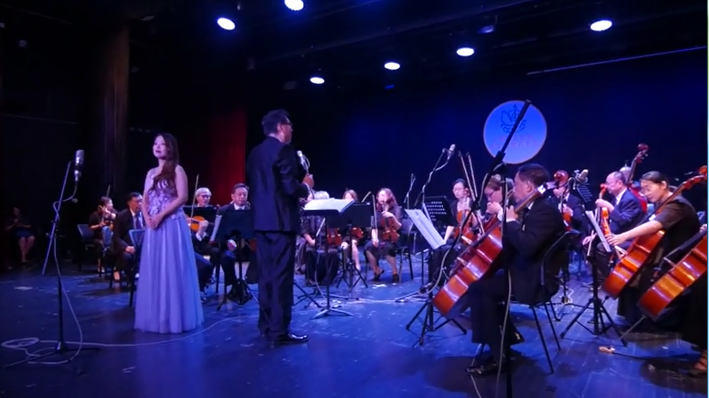 Recently, the "2021 World Classical Music Summer Concert" was presented by the Shanghai Philharmonic Association Xintiandi Orchestra (SPAXO), a chamber orchestra specializing in classical music, at the Huangpu Theatre in Shanghai. It offered an air-conditioned space in which citizens could cool off and appreciate classical music.
The average age of the musicians who performed on stage was 65, and they set up the SPAXO in their spare time. The two-hour concert contained 12 classical pieces, including Beethoven's Violin Romance No.2 in F major and Bach's Fourth Brandenburg Concerto.
When talking about the original intention of presenting this concert, Mr Chen Xuanlei, music director and conductor of the SPAXO, said that he hoped more people could listen to classical masterpieces that were not commonly played in classical concerts.
Founded in 2016, the SPAXO is made up of a group of Shanghai music lovers who have decades of experience playing classical music. There are nearly 30 members of different ages and education, and all joined the orchestra because of their love for classical music.He Yuanyuan, daughter of the famous Chinese musician He Lvting, and Liu Wei, daughter of the first Chinese principal of the Shanghai Symphony Orchestra (SSO), Liu Hexun, are both members of the SPAXO. The SPAXO has weekly rehearsals, rain or shine. As these rehearsals are free to citizens, many young people have volunteered to join the orchestra impressed by the persistence of the older musicians.
After this performance, the concert will continue to be open to the public for free on a regular basis.