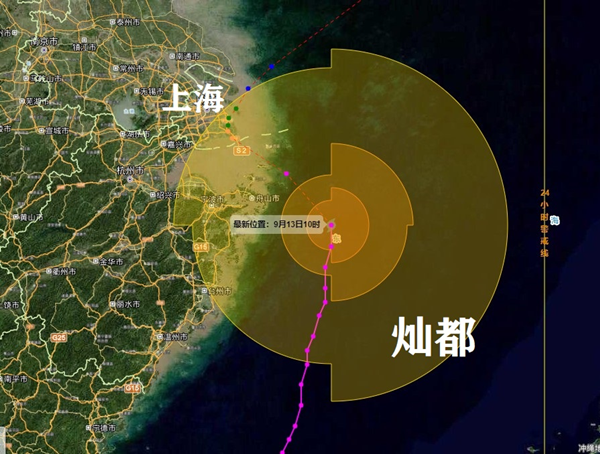 Typhoon Chanthu, this year's 14th typhoon, is moving towards the city and is expected to pass or make landfall on the eastern coast of Shanghai on Monday evening or night, bringing with it strong winds and heavy rainfall until Tuesday.
The Shanghai Meteorological Bureau has upgraded the typhoon alert to orange, the second highest of a four-level system, as this year's 14th Typhoon approaches.
Shanghai's flood prevention office has asked all primary and middle schools, as well as kindergartens, to suspend classes on Monday afternoon and Tuesday to avoid the extreme weather expected as a result of the typhoon.
The office also said that all the parks, outdoor tourist attractions and playgrounds should be closed over the next two days.
The takeoff and landing capacity of Shanghai Pudong International Airport and Shanghai Hongqiao International Airport will be largely reduced after midnight Monday. Some 80 percent of passenger flights will be cancelled on Monday, the airport authority said.