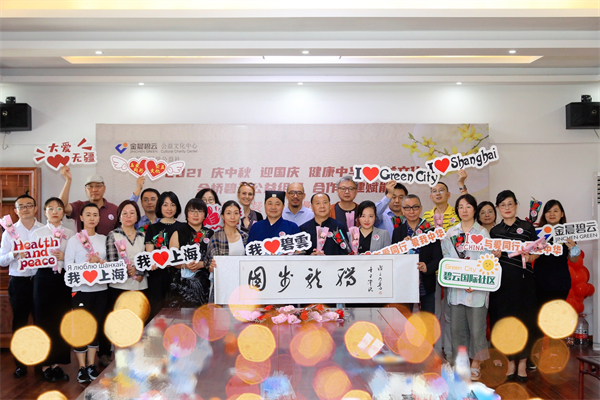 Built in the late Ming Dynasty (around 1600), Wenchang Palace has been a historical and cultural hotspot in Jinqiao, Pudong. As a symbol of the regional culture, it is also a carrier of charity, philanthropy and Chinese traditional virtues. As the Mid-Autumn Festival and the National Day of China approach, some Chinese and expats gathered at Wenchang Palace to experience traditional culture and discuss the future of charity.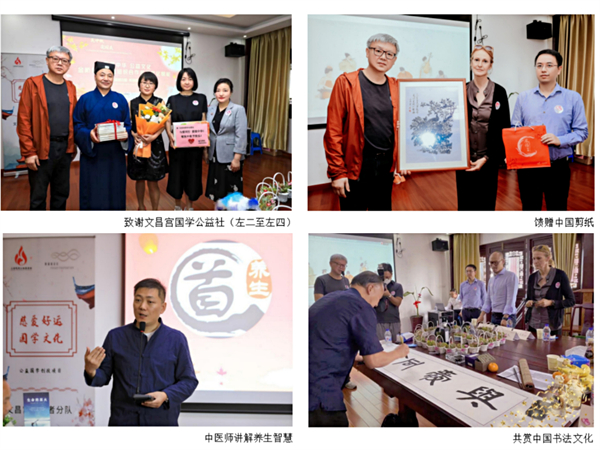 Coming from Taiwan, China, a lady surnamed Wang introduced to the audience that Wenchang culture is also cherished in Taiwan. She also brought a youzi (meaning "grapefruit" in English), which carries the meanings of "blessing of the children" and "children away from home", implying overseas Chinese's wishes for reuniting with their family.
Emmy from the Netherlands is a writer and photographer. An avid lover of the profound Chinese history, she was amazed by the unique architectural carvings and plaques of Wenchang Palace. Frenchman Ferasse has been working in Shanghai since 2004 and fell in love with the Biyun International Community thanks to its livable and friendly atmosphere. Living and working here, his family and his children are willing to participate in charitable activities in the community, and he is really looking forward to what Pudong's "Golden Central Ring" will be like in the next decade.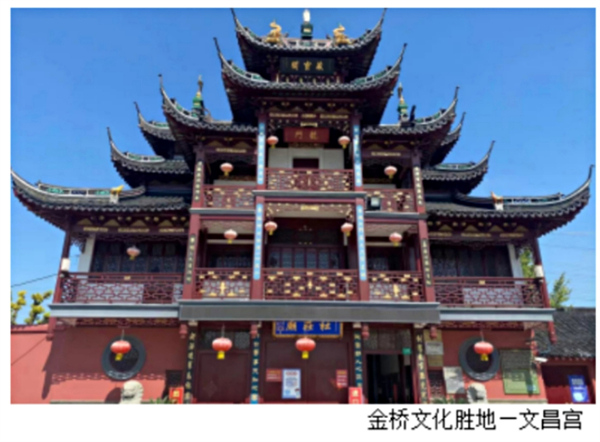 At the event, representatives of public welfare organizations in Shanghai also shared their stories and experiences of volunteering services, from promoting Chinese culture and supporting children in remote areas to helping rural revitalization and caring for the mental health of the elderly.

Ms. Zeng from the Wenchang Palace Sinology Center gave an introduction to its cultural courses in Tai Chi and Qin Dao (way of the Chinese guqin) over the past five years as well as its activities held for the international families in the community. Mr. Wu, a Hong Konger and the founder of a charitable foundation, shared how he and his team helped underprivileged students in Yunnan and Guizhou, adding that he was glad to have witnessed those excellent children's growth.
The participants jointly advocated carrying forward the Chinese culture of worshipping virtue and kindness and working together to develop cultural charities.
The organizer of the event, the Jinchen Green Cultural Charity Center, also invited a TCM physician and a calligraphy artist to impart knowledge about the TCM regimen and Chinese calligraphy to the guests. As Dr. Chen from Hudong Hospital said, in TCM, Taoism is the core of preserving health and it stresses preventive treatment of diseases and nourishing both the heart and the mind. Apart from the cultural lectures, people also enjoyed traditional music and Mid-Autumn Festival snacks.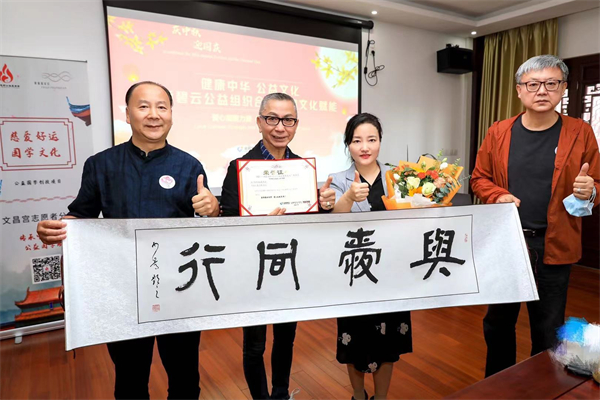 (Photos provided by Jinchen Green Cultural Charity Center)