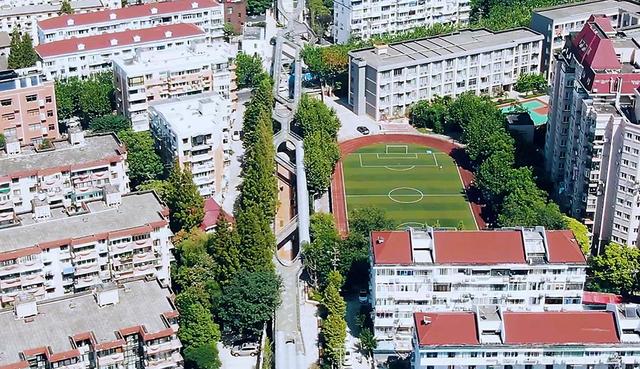 How can art be integrated into life? You may find an answer at Caoyang New Village, a residential quarter which has a history of 70 years. As the Shanghai Urban Space Art Season 2021 opened this year, a new park was also unveiled. It is the city's first ever "high-line park".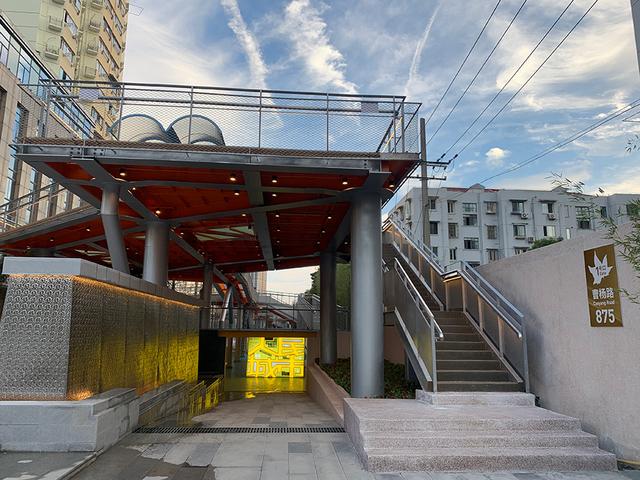 (Entrance of the park)
Stretching a total length of 1,000 meters, the Caoyang Centennial Park has a main gate east of Fengqiao Road subway station. With Caoyang Road to the North and North Zhongshan Road to the South, it is like a bridge connecting the past and the future if you look from above.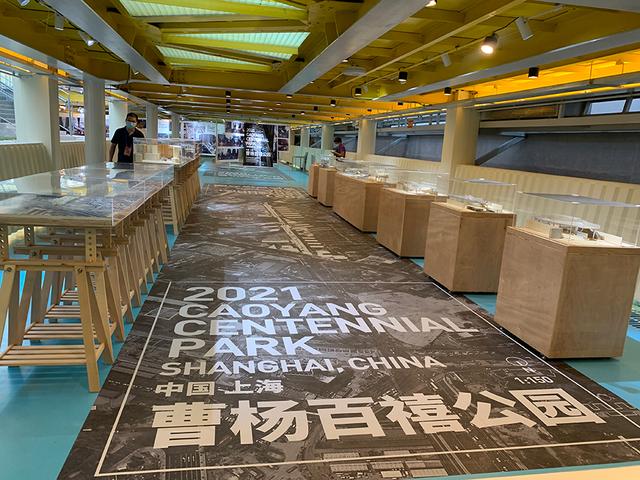 (An exhibition hall of the park)
The construction of the park took nearly one year. Before it was a branch of the Zhenru Freight Railway, and then was transformed to a grocery market which was suspended in 2019. After nearly one year'sredevelopment and renovation, it is now Shanghai's first art "high-line park". For many residents it is like a block in the air, and a perfect place for leisureand art enjoyment.
Featuring bright colors and structures in various forms, the park is made up of three stories: the underground floor is a spacious exhibition hall, the first floor consists of a basketball court, a leisure station and some other areas, and the top floor offers a walking lane with nice views.