After hitting the surrounding provinces' markets, the White Rabbit flavored modified milk jointly created by two Shanghai companies will be seen on the shelves of other countries.
Co-developed by Bright Dairy and Guanshengyuan Group, the exported milk will soon be available in 7-Eleven convenience stores in Southeast Asia.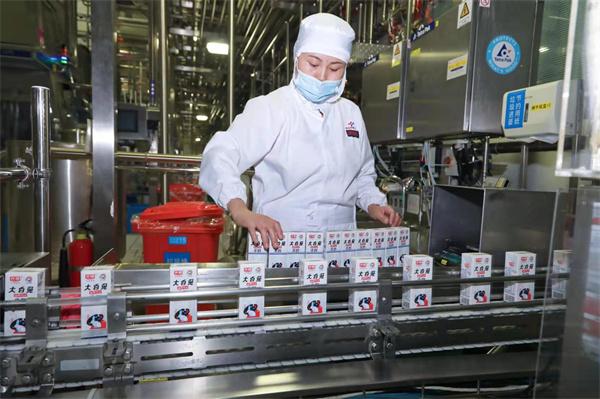 For some time, Shanghai's time-honored brands have become popular in overseas countries. In 2019, Bright Dairy and Guanshengyuan Group launched White Rabbit-flavored milk, winning popularity among both domestic and overseas consumers. People even tried every possible way to take the milk with them during outbound travel but were banned at the airport. At the same time, the copyright of the White Rabbit candy under Guanshengyuan was infringed in the United States.
"The brands' popularity overseas propelled us to speed up the step of 'going global'," said Ding Song, quality system manager of the East China Central Factory of Bright Dairy.
After learning of the companies' needs, Xinzhuang Customs provided guidance and supervision for the entire process from raw materials to finished products for the export of their milk products. It was found out that the total number of colonies per milliliter of raw milk is over 20 times higher than the national standard, and the number of somatic cells in raw milk is the same as the EU standard.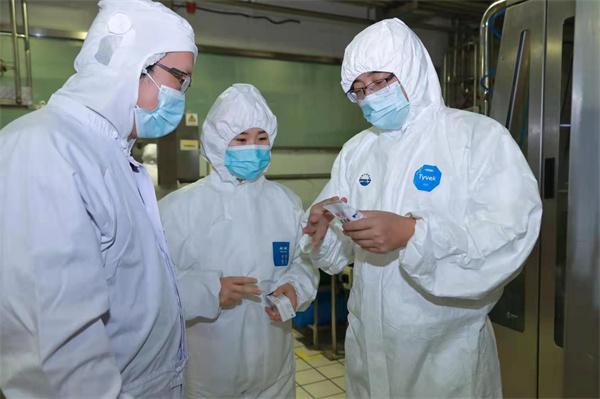 It turned out that the contracted standard between Bright Dairy and the importer is the milk company's technical standard for milk, which the importer has no objection to at all. Therefore, the "Shanghai quality" level has been recognized overseas.

(Photos/Xinmin.cn)