Expected to reduce carbon emissions by 15% each year, the Starbucks Greener Store Lab opened its door in Shanghai on September 30.
Describing itself as the "greenest" Starbucks store across the world, the Qiantan Taikoo Li store has implemented a large number of cutting-edge measures from design to construction and operation. Around 50% of the building materials in the store can be recycled, upgraded or degraded in the future.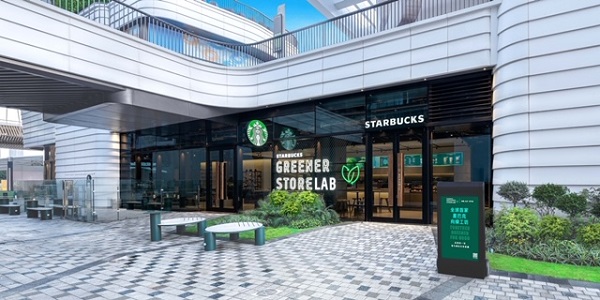 It has also used a lot of recycled materials. The table tops, for instance, were recrafted from a wooden wall in Starbucks International Business Center store, Shanghai. The stairs and door handles were also recrafted from an iconic wooden table of the Beijing Sanlitun Taikoo Li store, its first flagship store in the Chinese mainland.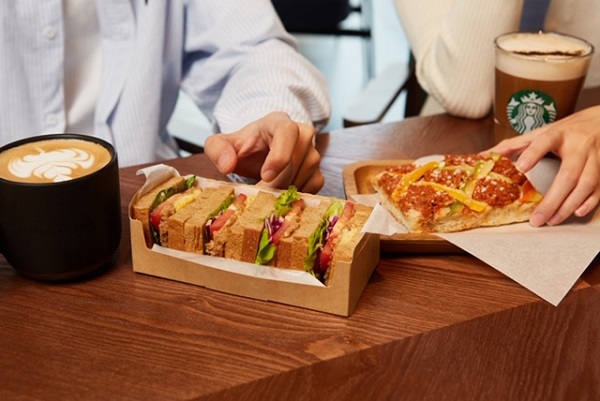 When it comes to the products, more than 50% of the food and milk-containing beverages in the Starbucks Greener Store Lab are made from plant-based ingredients. Take the muffin cake as an example. Each plant-based oat milk chocolate muffin can reduce carbon emissions by 60 grams, equivalent to planting 0.01 trees, or saving 0.1 kilowatt-hours of electricity, and saving 0.03 liters of gasoline.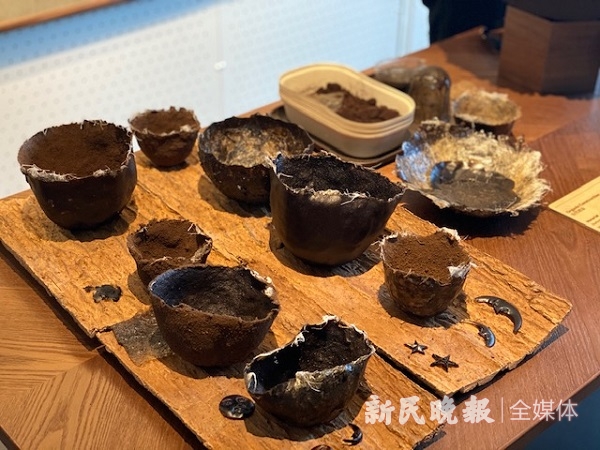 (Artworks made from coffee grounds)
The Greener Store is the nation's first Starbucks that recycles 100% of its self-produced coffee grounds, which after being composted can be used as organic fertilizer for crops and gardens at shopping malls. At the entrance of the store, there is a special area for people to get packaged coffee grounds for free.
(Photos/Xinmin.cn)