Can't decide what to binge-watch during the holiday? Here are some top-streaming TV shows and movies:
1. "Call Me by Fire"
Channel: MGTV
Stars: Jordan Chan/Julian Cheung/Jerry Yan/Yundi Li/ Terry Lin
Genre: Music/Reality Show
The variety show features 33 male celebrities, all past the peak of their careers, vying to become members of a new 17-member boy band. For celebrities like Jordan Chan and Michael Tse, who are in their fifties, taking part in the show is a challenge for themselves. By letting the actors and stars return to the public's field of vision, it evokes the memories of the 1980s and 1990s. Though the stars are no longer young in age, their positive attitude towards life has not changed. Youth is always in their heart.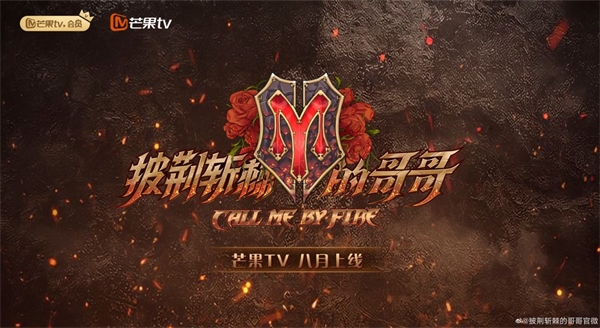 2. "China in the Classics"
Channel: CCTV/iQiyi
Stars: Benny Sa/Wang Jianing/Zhang Shuyue
Genre: History/Society/Reality Show
The show has received overwhelming praise from Chinese viewers, especially the younger generation. "China in the Classics" features one classic Chinese book of ancient times in each episode, such as "Shangshu", "Compendium of Materia Medica", "The Grand Scribe's Records" and "The Analects of Confucius". The show finds a personified symbol for each classic book, for instance, the book's author or promoter, so as to enliven the book. By creating two stages for both the ancient and the modern times, it has innovated in its stage design to allow a dialogue between the past and the present and offer the audience an immersive viewing experience.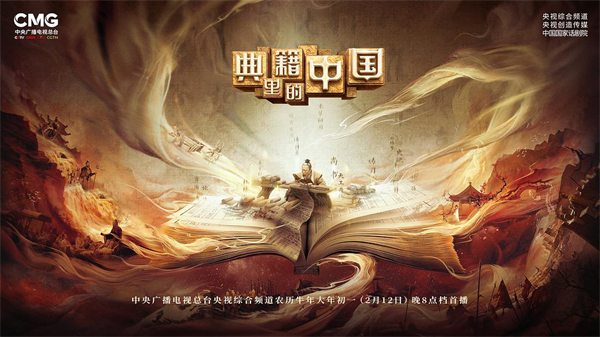 3. "Street Dance of China" Season 4
Channel: Youku
Stars: Wang Yibo/Han Geng/Henry Lau/LAY Zhang
Genre: Dance/Reality Show
Dancers from all walks of life and embodying many different styles come to the show, competing for the ultimate title of street dance champion. Subverting conventional models of dance reality shows, it uses a new completion system led by four celebrity "team leaders". Foreign street dance dancers have also been invited to China for a Sino-foreign dance-off on the stage. Chinese street dance culture is being introduced to the world, and as its slogan says, "Battle for love" and "Battle for peace".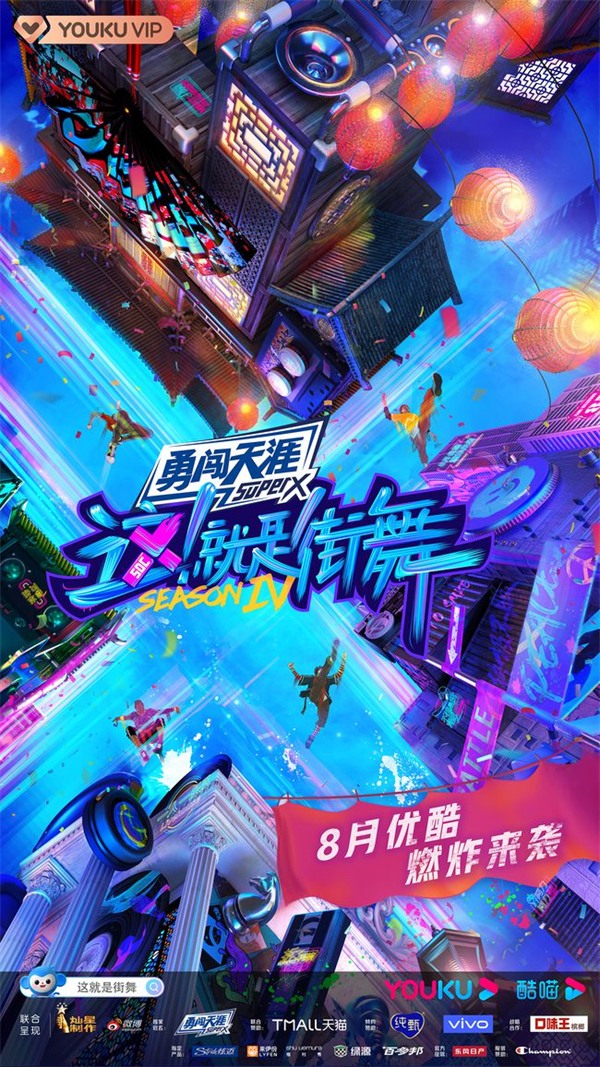 4. "The Battle at Lake Changji"
Director: Chen Kaige/Tsui Hark/Dante Lam
Stars: Wu Jing/Jackson Yee/Duan Yihong/Zhu Yawen/Li Chen/Han Dongjun/ Hu Jun/Zhang Hanyu
Genre: Drama/History/War
Runtime: 2h 56m
71 years ago, the Chinese People's Volunteers (CPV) entered North Korea to fight US aggression and aid the Democratic People's Republic of Korea. "The Battle at Lake Changjin" tells the epic historical tale of the CPV soldiers courageously fighting the enemy at Lake Changjin amidst extreme freezing weather and the harsh winter environment.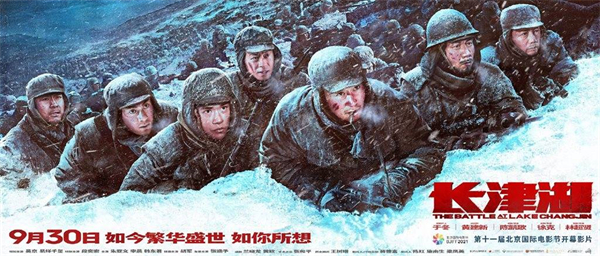 5. "My Country, My Parents"
Director: Wu Jing/Zhang Ziyi/Xu Zheng/Shen Teng
Stars: Wu Jing/Zhang Ziyi/Xu Zheng/Shen Teng/Han Haolin /Huang Xuan/ Song Jia/Oho Ou
Genre: Drama
Runtime: 2h 36m
As the sequel to "My People, My Country" and "My People, My Homeland", "My Country, My Parents" was co-directed by famous Chinese stars Zhang Ziyi, Wu Jing, Xu Zheng and Shen Teng. It tells the stories of four ordinary families in different eras. By depicting the struggle of generations of parents, the movie conveys the love and enlightenment of parents to their children and pays tribute to the older generation who blazed a new path in the wave of the reform and opening up policy.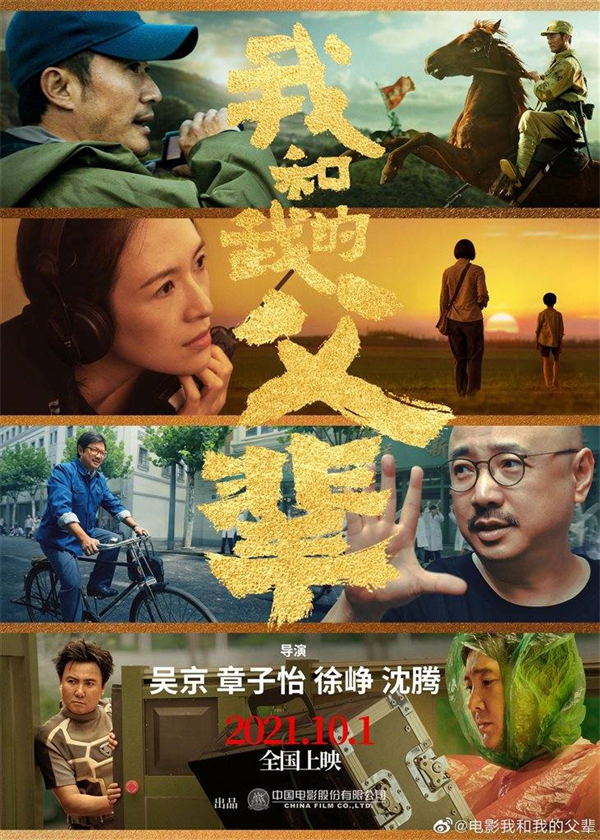 6. Water Boys
Director: Song Haolin
Stars: Xin Yunlai/Feng Xiangkun/Li Xiaoqian/Wu Junting/Wang Chuan/Xin Baiqing
Genre: Drama/Comedy/Sports
Runtime: 1h 51m
What would happen if five teenagers accidentally formed a men's synchronized swimming team? The film depicts the journey of the five middle-school boys overcoming difficulties and doubt from others to complete a surprising and unique synchronized swimming performance.