Claims of a widespread blackout in Shanghai have been denied by the local power utility, after a post on social media about a blackout from September 27 to October 3 raised some citizens' concern.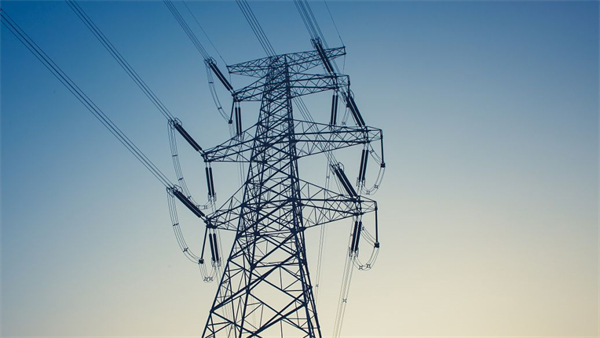 Some places in northeast China have recently faced electricity shortages due to energy-saving needs. Will Shanghai face the same situation? According to the State Grid Shanghai Municipal Electric Power Company, the power supply is generally stable and orderly, which can ensure the electricity demand for factories and people in the city.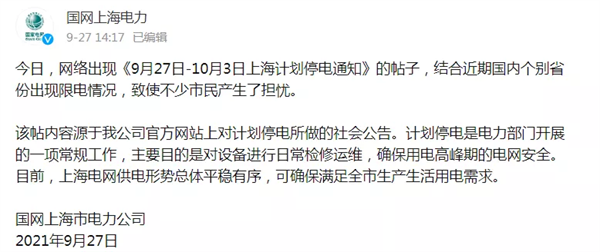 The post on social media platforms is a planned power outage announcement, explained the company.
Planned power outage is a routine operation of the power utility, part of carrying out daily maintenance of equipment to ensure the safety of the power grid during peak hours. That causes a blackout in specific time periods and in specific areas, and the notification will be, as stipulated, issued at least seven days in advance.