The Indian summer is still on. How warm will it be during the weeklong National Day holiday? As forecasted, each one of the seven days of the holiday in Shanghai will reach 30 degrees Celsius or above.
The average temperature from October 1 to October 7 in the city will be around 26 to 27 degrees Celsius, making a new record over the past three decades.
According to statistical records between 1991 and 2020, the average temperature in Shanghai was between 21 and 22 degrees Celsius.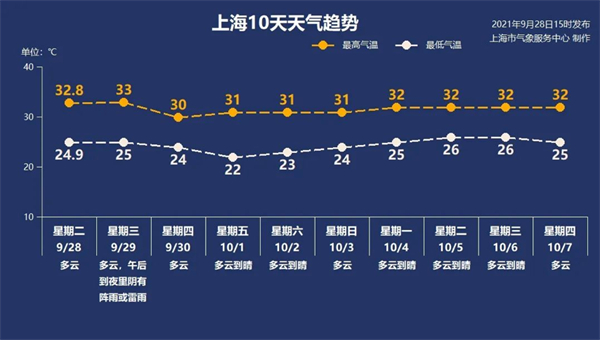 Not only Shanghai, but the entire southern part of the country will experience the warmest National Day holiday in history.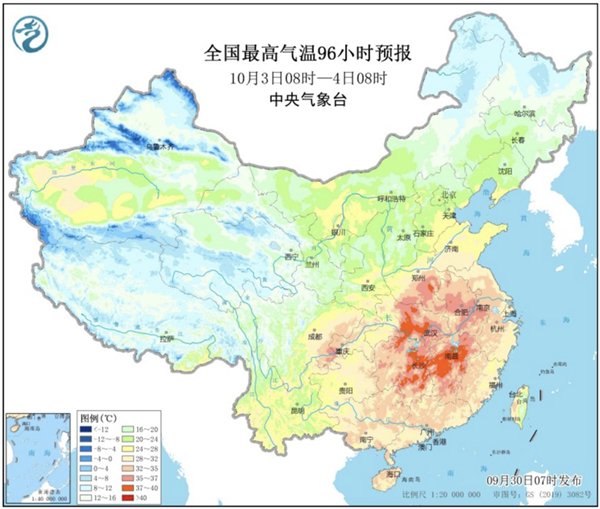 Starting from October 3, as the subtropical high intensifies, there will be a round of high temperature weather in the Jiangnan region, South China, Jianghan region, Jianghuai region and the eastern part of the Sichuan Basin. The maximum temperatures in most of those areas can reach 34 to 37 Celsius degrees. Some areas will even jump to 39 degrees.