Jointly created by MUJI and JD's fresh food supermarket, China's first compound fresh food store officially opened this week.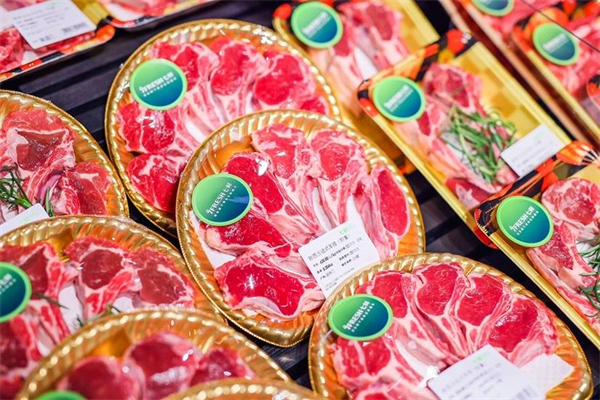 The new store was opened in Ruihong Xintiandi Sun Palace on Double Eleven (November 11), representing MUJI's first try in the fresh food supermarket space as well as Seven Fresh's first store in Shanghai. Seven Fresh is JD's offline fresh produce supermarket chain.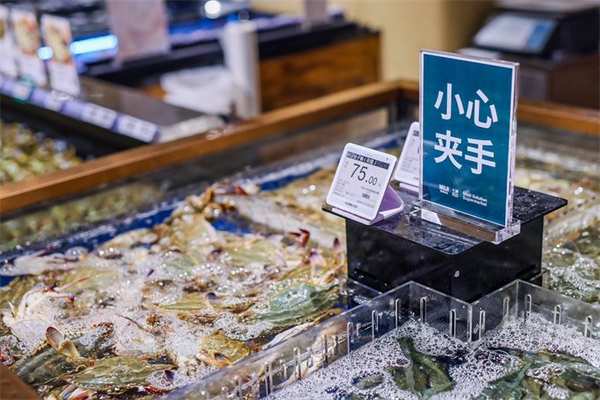 According to Huang Lin, head of Seven Fresh's Business Cooperation Department, the supermarket offers more than 8,000 product categories. Apart from local fresh vegetables, eggs and seafood, it will also develop new products like dim sum and seasonal items related to the traditional 24 solar terms. Limited edition Hokkaido-flavor food will also be available.
In addition to on-site purchasing, the supermarket also provides a delivery service from 8 am to 10 pm for nearby residents. Consumers can place an order through the Seven Fresh App, which can be delivered to the doorstep in as fast as 30 minutes, and the first order per day is free of a delivery fee.