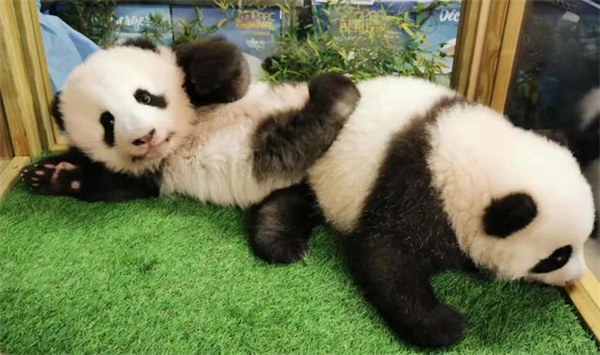 Together with World Cup star Kylian Mbappé, Chinese Olympic gold medalist Zhang Jiaqi revealed the names for two giant panda cubs at the Zoo Park de Beauval.
Both females, the two cubs are twins born on August 2. They were named Yuandudu and Huanlili.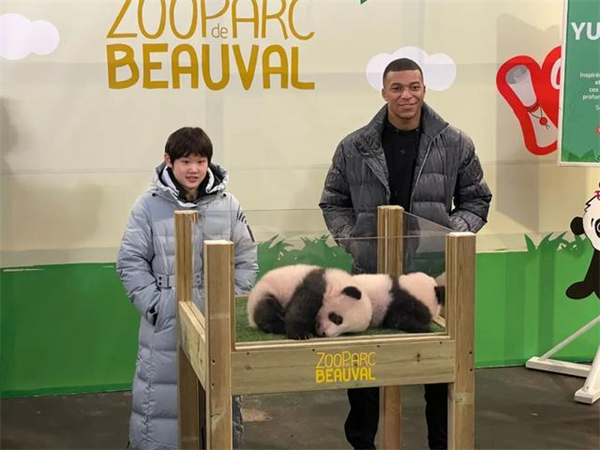 The zoo launched a vote in mid-October, inviting people to vote for the names. A choice of five pairings on the list was offered: Anfu, Anqi; Yuandudu, Huanlili; Huanxi, Huanle; Huanxin, Huanyan; Hehuan, Yuanying.
Yuandudu and Huanlili are a mix of the names of their parents Yuan Zi and Huan Huan. They evoke the wish for healthy and happy growth for the cubs.