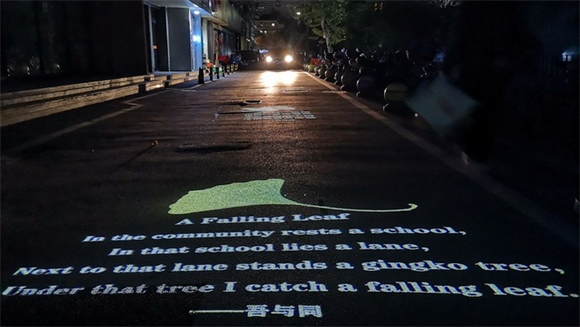 As night falls, Lane 1028 Siping Road is gradually lit up with poetry projected onto the street that people walk home on, hopefully lifting their spirits after a full day's work.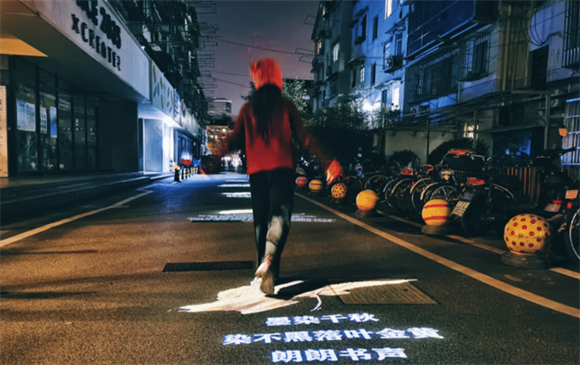 This is a community project initiated by a residential community in Yangpu. All the poems were written by residents and students in the nearby schools.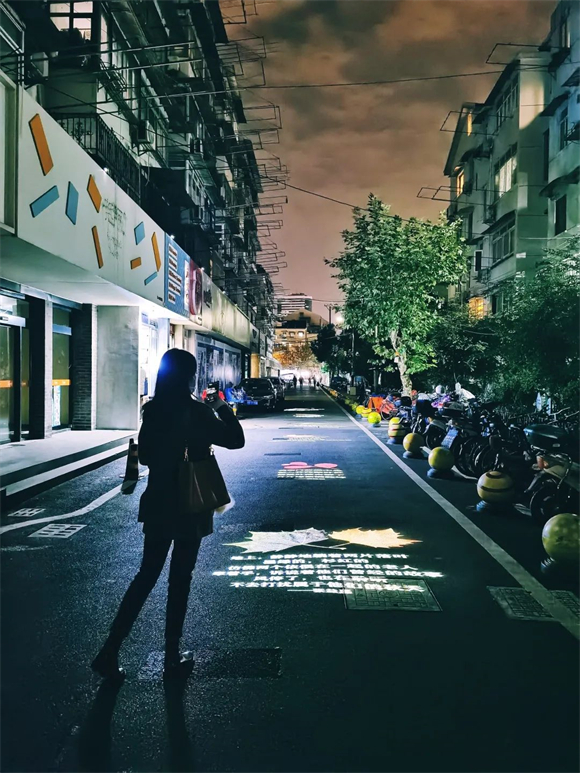 It is a kind of medium to stimulate public participation, and allow them to reflect, express themselves and communicate with others. People pass by each other on the road but rarely stop to enjoy life. How can we ask people to slow down? Reading might be a good way. That is the original intention of the curators.