A 17-year-old teenager from Shanghai has broken two Asian records at the fifteenth FINA Short Course World Championships.
Named Tang Qianting, she was among the 27 athletes (13 females and 14 males) on the China national team.
On the evening of December 20 (Beijing Time), Tang won the women's 100m breaststroke final in a time of 1:03.47, breaking the Asian record for the first time and winning her first ever gold medal in short course world championships.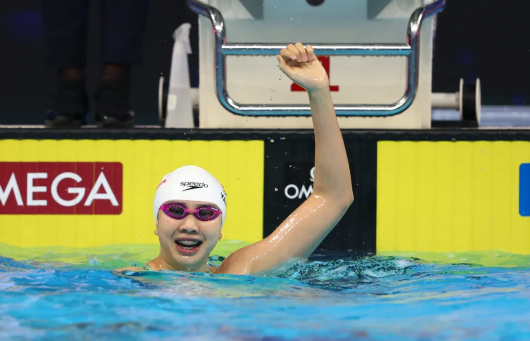 On the previous evening, she gave a stunning performance by bagging first place in 1:03.99, setting a new Asian record in the semi-final event.
As a rising star in the country's swimming arena, before taking part in the championship, Tang had bagged three medals at the China National Games.
Tang started learning to swim at the age of five. Her parents did not expect that their daughter would take on a professional path in the future."More and more people are paying attention to me, but I will definitely accept it calmly and put all my energy into training and competition," said the girl.