One of the Bund's most iconic food and beverage venues, M on the Bund, is to close in February 2022.
Before the closure announcement, M Restaurant Group had already closed its venues in Hong Kong and Beijing respectively in 2009 and 2017. Regarding the closing of the last store in China, Michelle Garnaut said she did not think it was a negative decision, according to Yicai.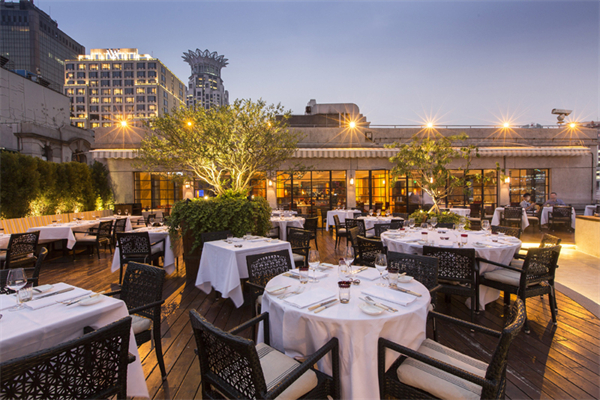 Having been standing on the Bund for 23 years, the restaurant is cherished in many people's memories. Back in 1999, an Australian lady called Michelle Garnaut opened the first M on the Bund in Shanghai. That was nine years after McDonald's entered the Chinese mainland. The restaurant became instantly famous and one of the most popular fine dining places in Shanghai. Two years later, a modern dining lounge and bar called M Glam was opened right next to M on the Bund, adding a window for many citizens to get to know Western-style food.
"The very famous Pavlova has been a favorite dessert of mine for over twenty years," said a social media worker named Yu Ling. With a crispy meringue exterior, it is as soft as marshmallows inside. The cake base is first covered with fine cream, then with fresh fruit, and finally topped with sour and fresh passion fruit sauce.
(Image from m-restaurantgroup.com)
Pavlova is deemed as a national dish of New Zealand and Australia. It became favored by Chinese people after M at the Fringe debuted in Hong Kong in 1989. Since the opening of M on the Bund in Shanghai, the dessert has been a signature of the venue.