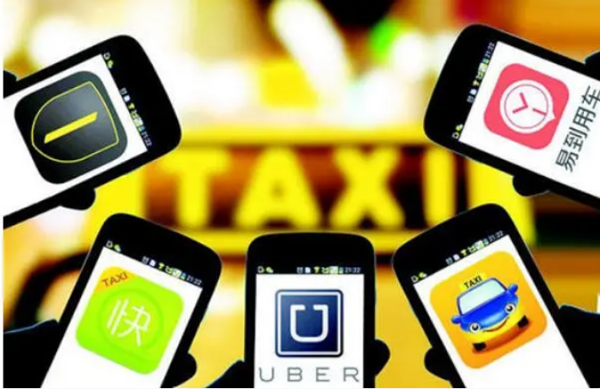 Wang Xin first learned about taxi-hailing apps a decade ago, when he was commuting between Beijing and Tianjin for a business company. At that time, one could get a cab faster during peak commuting hours via taxi-hailing apps. In the years that followed, the online ride-hailing service market grew rapidly due to this improved convenience. Wang's curiosity was piqued by the rapid promotion of online ride-hailing services and the appearance of a large number of high-grade car models available to hail. At the beginning, the subsidies given by online car-hailing platforms were so large that many middle-tier, advanced-models and even luxury car owners began to provide online car-hailing service in their spare time. Wang left the business company and went to work for a freight carrier company, and became a part-time onlineride-hailingdriver.
China's online car-hailing industry has emerged since 2010. In May 2010, Yidao Yongche was established in Beijing, taking the lead in launching a tailored taxi service. Subsequently, Kuaidi Dache and Didi Dache came online one after another. In 2014, Uber officially entered Chinese market.
When recalling his early experience in online ride-hailing, Wang Xin said the part-time job accounted for an increasing proportion of his income."In those years, my salary was more than 3,000 yuan and I could earn more than 2,000 yuan as an onlineride-hailingdriver," he said. But even though his income had nearly caught up with his regular job, the part-time job as an online ride-hailing driver was still not respected by his senior family members and relatives.
Fortunately, with greater importance attached to intelligent technology and continuous flexible innovation in policy in many cities, a number of online ride-hailing platforms, including Didi, Shouqi Limousine, Shenzhou Zhuanche, Caocao Zhuanche, got online ride-hailing licenses in 2017.This made many part-time drivers like Wang Xin see a bright career future. More and more drivers started to sign up for training, apply for qualifications, and become licensed drivers. Wang Xin also left the poorly run freight company and logistics company and officially became a full-time online ride-hailing driver. Before the pandemic, his monthly income had doubled or even tripled his previous so-called "stable" job. Over the past decade, more than 31 million drivers and car owners have earned money as online ride-hailing drivers, among whom more than 21 percent live on this income as their sole source of household income, according to data from Didi.
Last year, Wang Xin's family moved from their old house into a new one. He said that his new career as an online ride-hailing driver has brought him not only an increase in income, but also a change in lifestyle and philosophy. For example, the flexible working hours allow him more time to pick up and drop off his children, and he also had more time to take online classes with his children during the epidemic prevention and control period. At the same time, he no longer has to worry about commuting time. His improvement in work and life has made his elders and relatives gradually accept and identify with his professional identity as a full-time online ride-hailing driver. In the past decade, ride-hailing drivers like Wang Xin have been enjoying the dividends of the smart era. The definition of "stable" career is no longer a nine-to-five job sitting in the office. Keeping up with the pace of the times makes them more able to maintain stable happiness.