The traffic volume on the city's expressways will rise 9 to 12 percent during theChinese New Year holiday from the same period last year, Shanghai Road Administration said on Thursday.
The daily number of cars using the expressways from February 15 to 21 is estimated to be about 800,000.
On February 14 evening, heavy trafficcongestion is expected in the outbound direction on G2, G15, G40, G50 and G60 that connects urban Shanghai to Chongming Island,Qidong and Haimen cities in Jiangsu Province.
The three days between February 16 and February 18 will see a surge in traffic from Shanghai to destinations near the city, and the last three days will see growing traffic coming into the city as people return from holiday.
Over the 40-day Chinese New Year travel period, 70 percent of all expressway traffic goes through Shanghai for JiangsuandZhejiangprovinces, the bureau said.
The expressways will be free for seven-seater vehicles or less during the holiday.
The traffic burden on the city's elevated roads will also drop about 40 percent during the holiday period.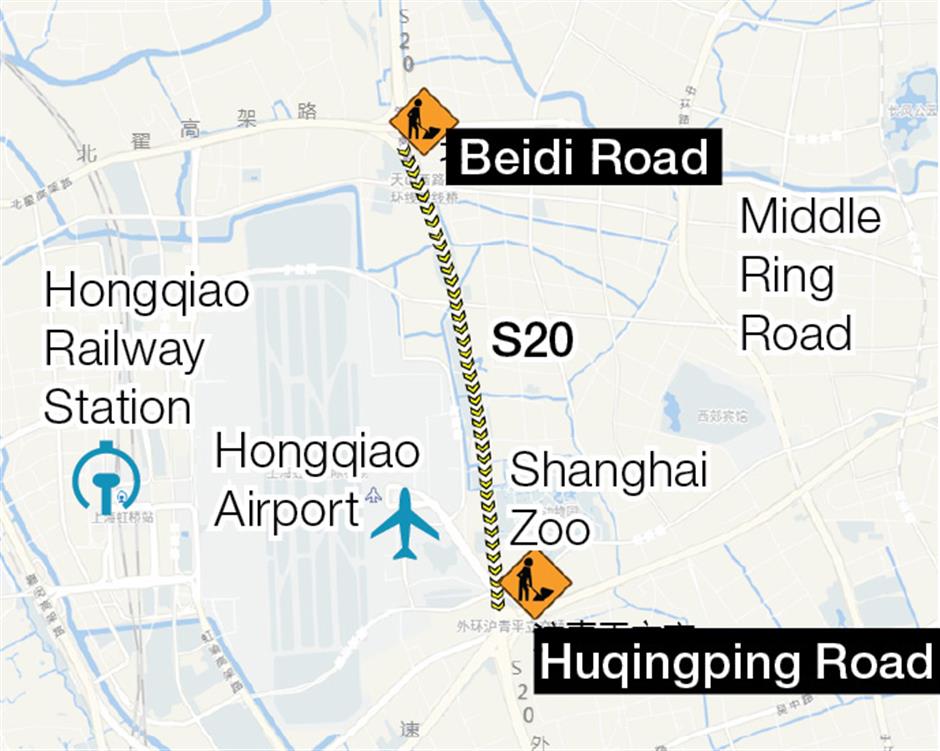 Chen Jie / SHINE
Meanwhile, from 10pm on Friday, a part of the Outer Ring Road between Beidi Road and Huqingping viaducts 3.75 kilometers long will be closed for repairs.
Two lanes of the eight-lane road will be shut till May 31, which will affect traffic to and from Hongqiao International Airport, railway station and Shanghai Zoo.
Motorists are advised to avoid a part of the Outer Ring Road by taking Jiamin Elevated Road, the Middle Ring Road or G15 during the period.