Integrated service window speeds up paperwork process for a better business environment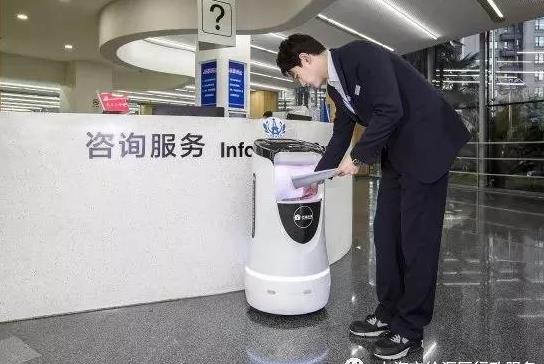 A staff member at the Xuhui District Administrative Service Center puts documents inside a transport robot who will distribute them to different evaluation staff at the center.
Shanghai's Xuhui District has simplified procedures in a bid to speed up the paperwork for overseas companies and professionals.
The district has opened an "integrated window" at its administrative service center for foreigners working for Xuhui-based companies to process their application for work and residence permits. The processing time for both has been sped up to within a week from previous two weeks, the district government said.
A German sales manager with Mayer & Cie. Circular Knitting Machines Shanghai received his work permit and visa extension after handing in the application in a week last month at the service center at 969 Nanning Road. Previously it would take at least two weeks for such paperwork.
The change is part of the district's new efforts in improving business environment and attracting overseas professionals and investment.
Under another measure, application for property ownership certificates has been shortened to four work days from the previous 41 days. It will help newly established companies start business easier, the district said.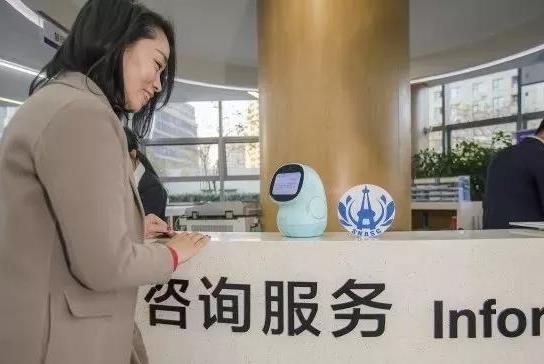 Ti Gong
A small robot at the Xuhui District Administrative Service Center answers questions and guides a customerto the suitable service window.
The property certificate application was normally one of the most complicated processes, especially for startup enterprises, with multiple steps that took a long time to complete.
The startup medical firm Pulse Medical Imaging, for instance, received their property certificate and business license in six work days last month under the improved measures.
Robots have also been employed at the service center to guide procedures, further accelerating the paperwork process, the district said.
Five face-recognition facilities have been installed at service windows which can check the identity of applicants within a second.
A collection of transport robots have also been assigned to deliver applicants' materials to the center's staff, so staff are now able to focus on the evaluation processes, an official with the service center said.