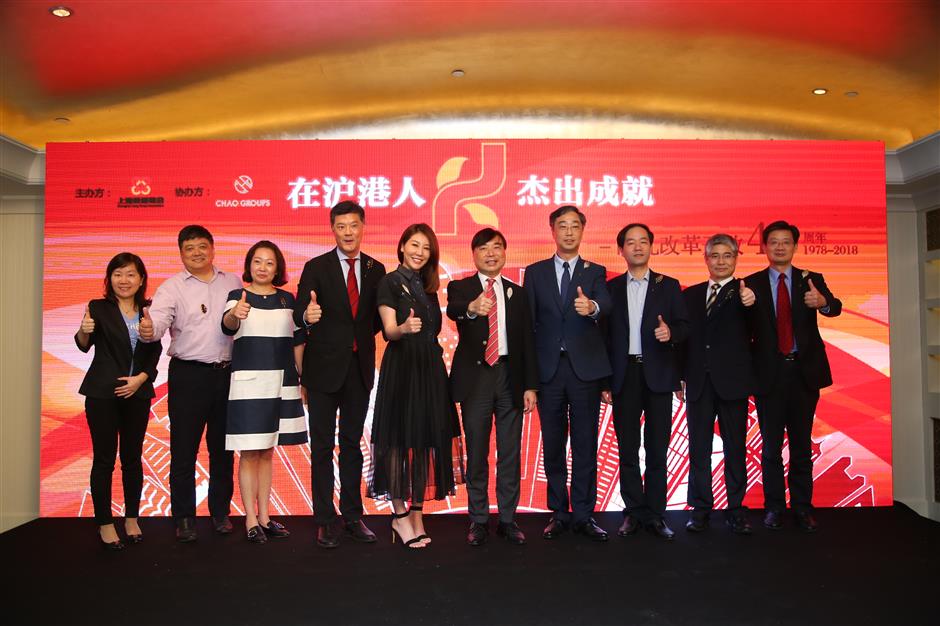 Officials with the Shanghai Hong Kong Association and local district governments jointly launched the campaign to collect stories of Hong Kongers in Shanghai on Monday.
Local inhabitants fromHong Kong are encouraged to share their experiences in Shanghai and highlight their contributions to Shanghai's development.
The Shanghai Hong Kong Association launched the campaign on Monday to collect the stories and feelings of Hong Kongers working, studying and living in Shanghai.
Those with outstanding achievements in the city will be awarded at a ceremony on August 31.
Shanghai and Hong Kong have a traditional and profound relationship. A group of Shanghai entrepreneurs, financiers and cultural celebrities moved to Hong Kong in the 1950s and contributed to Hong Kong's development, said Edward Cheung, chairman of the association.
After China launched the reform and opening-up policy, many Hong Kong people moved to Shanghai to start their businesses and witnessed the rapid development of the city.
"Many stories have been happening to both Shanghainese in Hong Kong and Hong Kongers in Shanghai which are unknown to the public," Cheung said.
The campaign aims to dig out and publicize these glorious achievements and experiences, he added. The grassroots stories happening among ordinary people, such as migrant workers or tea café operators, are among the most wanted topics, he said.
Any local inhabitant from Hong Kong can send their stories to the association after being recommended by an organization or two individuals. They should have made some achievements in their field and have a good reputation among the public.
The selected stories will be publicized through a tour exhibition as well as through various new media platforms.
"The organizer aims to promote these touching stories to encourage more Hong Kongers to contribute to the country's development and opening up," said Fanny Ng, vice chairman of the association.
Shanghai currently has over 100,000 inhabitants from Hong Kong, over 400 of whom are studying at local universities, according to the association.