A man has been detained for allegedly defrauding another man on the Internet by pretending to be a woman – via a voice-changing device, Shanghai police said on Tuesday.
The suspect, a 23-year-old man surnamed Wang who lives in Harbin, Heilongjiang Province, hooked up the victim, a 29-year-old man surnamed Huang who lives in Songjiang District, Shanghai, on a dating website in January this year.
Wang, claiming to be a woman, used a voice-changing device to talk to Huang on the Internet, police said.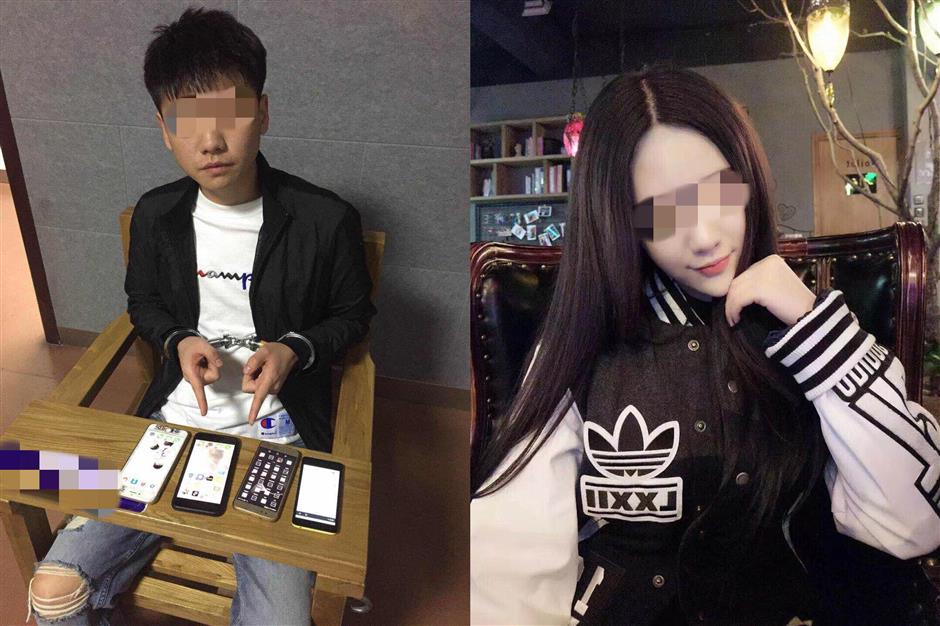 Songjiang police
Wang in the interrogation room and a picture of a woman he sent to Huang over the Internet.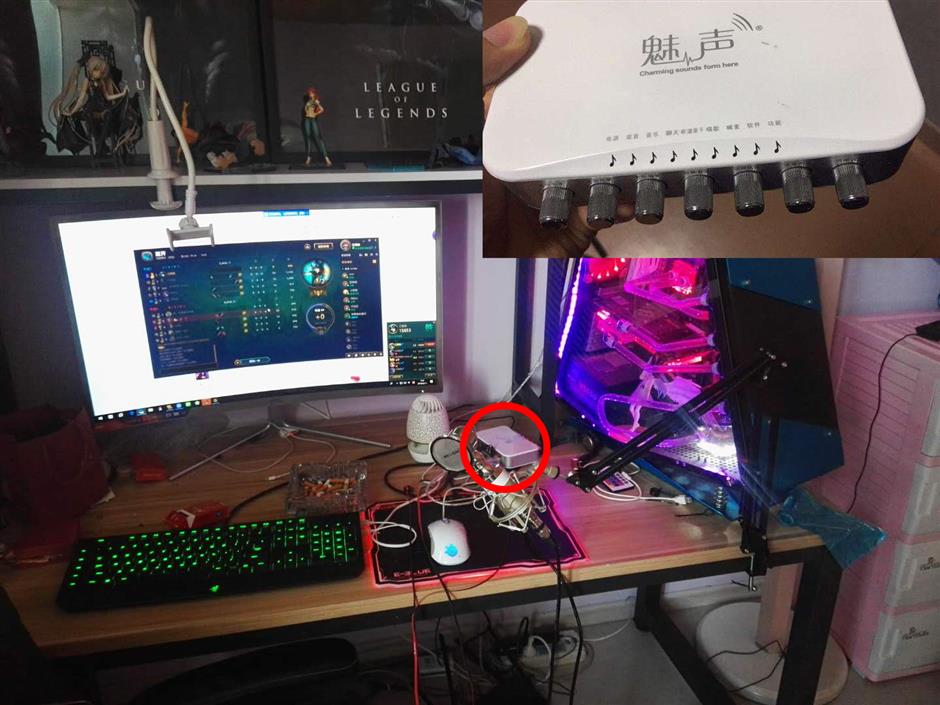 Songjiang police
The voice-changing device – a white box – Wang used to disguise as a woman. Such devices and software with similar functions are not hard to come by on the Internet.
Huang said he had no suspicion when his Internet "girlfriend" asked him for money the next month saying that her parents had a car accident with her father dead and mother critically injured.
Through his family and friends and by bank overdrafts, Huang collected over 450,000 yuan (US$71,000) and sent it to Wang, police said.
Huang, greatly indebted, reported to the police after failing to make Wang return the money to him.
Wang was caught in Harbin last week, police said.
He allegedly owned up and said he spent the money from Huang on daily expenses and bar trips.