A man working on a boat will be detained for five days for taking distress signal flare with him to take a train at Shanghai Hongqiao Railway Station, police said on Wednesday.
For the offense of illegal bearing of dangerous materials, the man, surnamed Chen, will also be fined 1,000 yuan (US$157), police said.
Chen was found to have the objects in his luggage when going through security checks at the entrance of the railway station about 9am on Tuesday morning.
The security check staff spotted a few cylindrical objects in his luggage box from the screen and found 10 sticks of "Rocket Parachute Flare" in it.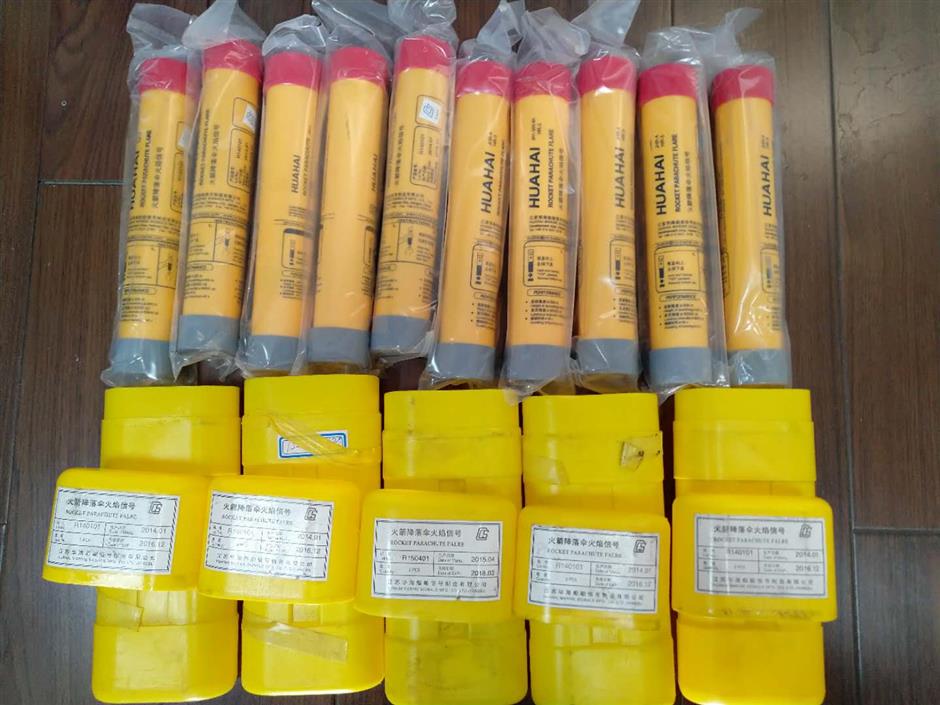 Shanghai railway police
Ten sticks of distress signal flare are found in Chen's luggage box.
Police said those were later confirmed to be distress signal flare which is used to send signals into the air when a rescue action is required from a boat far from land.
The distress signal flare Chen took with him had expired by December 2016, but police said they could still be dangerous to passengers and the train.
Chen, who works as a warehouse keeper on cargo ships, was to take a train from Shanghai to his hometown in Anhui Province.
He allegedly said he was aware that the expired distress signal flare was supposed to be destroyed, but he wanted to show off with it to his relatives and took a chance.