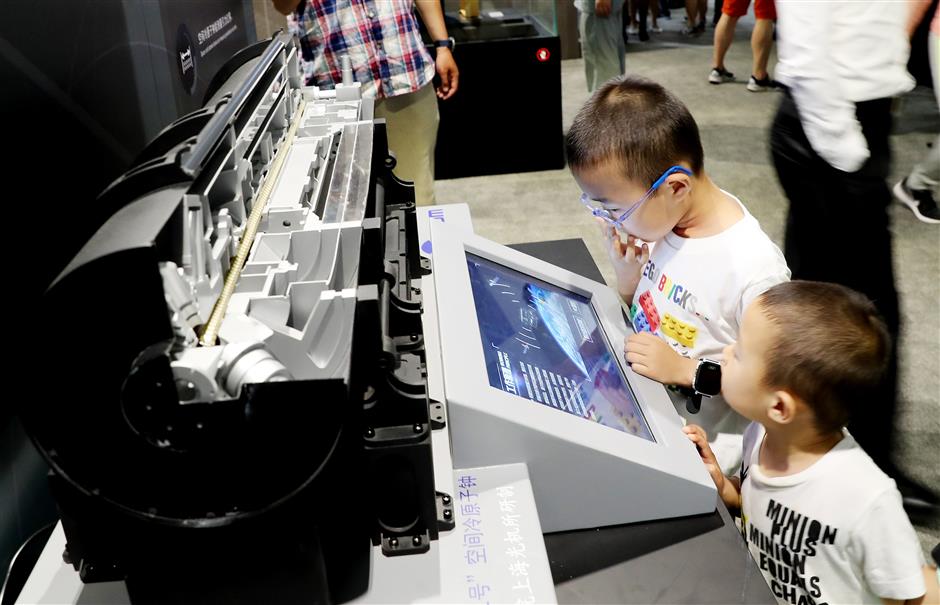 Two boys read about space cold atomic clock in Tiangong-2 laboratory on a screen.
A time-themedexhibition "Once upon a Time" opened to the public yesterday at Shanghai Science & Technology Museum.
It will last through mid-August. Visitors can learn the secrets behind things related to "time" — ranging from the birth of the universe to the inner structure of a mechanical clock.
The exhibition is the museum's first original one this year. It consists of four sections — time recalling, time sensing, time measuring and mechanical clock exploration.
It tells the stories of how the universe forms, how time works on our world and the time periods of different phenomenon such as an eye blink, a lightning flash and the merge of two black holes. All texts are given bilingual.
Theories of philosophical Taoism master Zhuang Zhou and Song Dynasty (960-1279) poet Su Shi are given in the show. The show also explains how the country's Beijing time comes.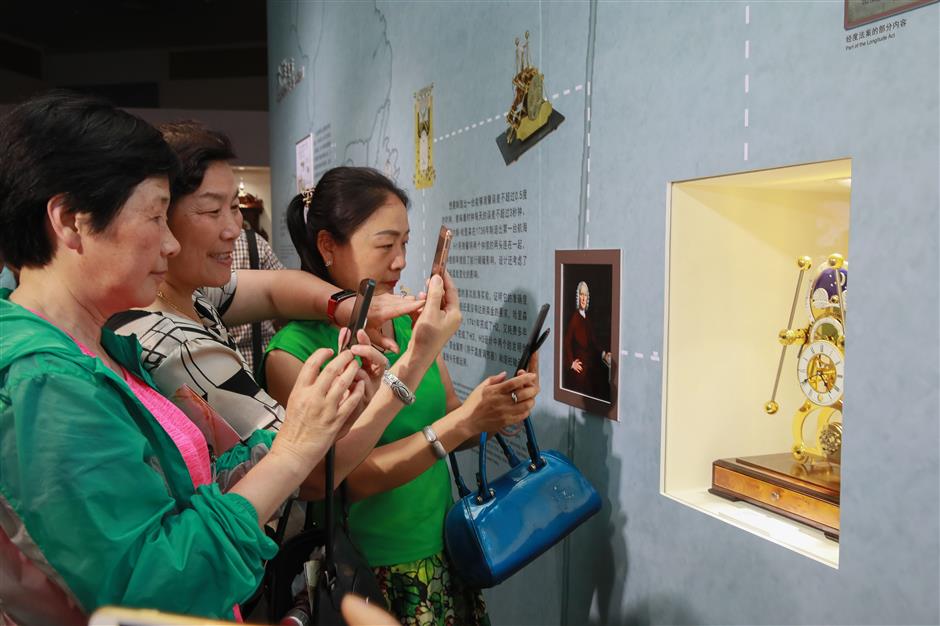 Sun Leqi
Visitors take photos of a clock on display.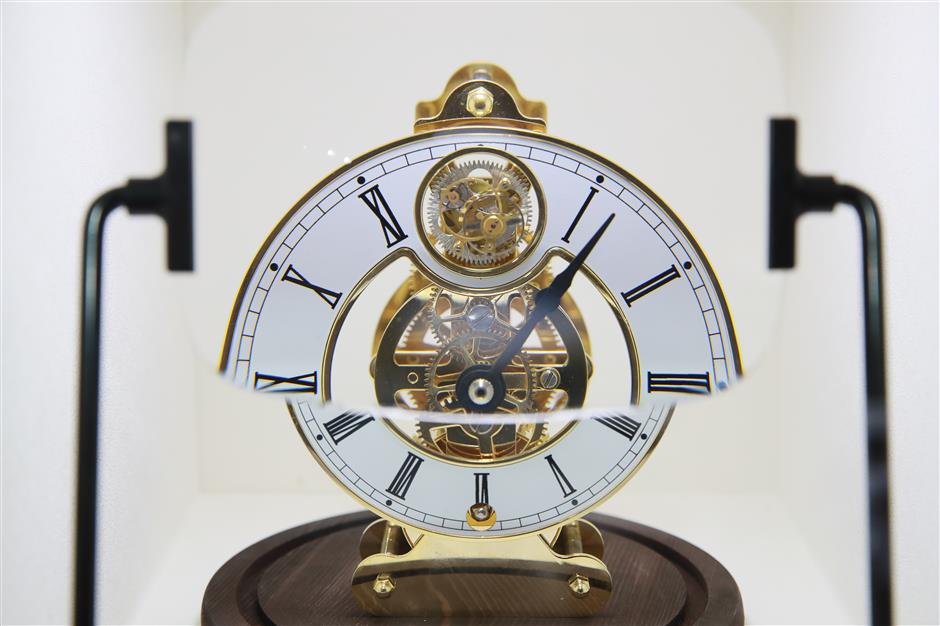 Sun Leqi
A clock on display at the exhibition